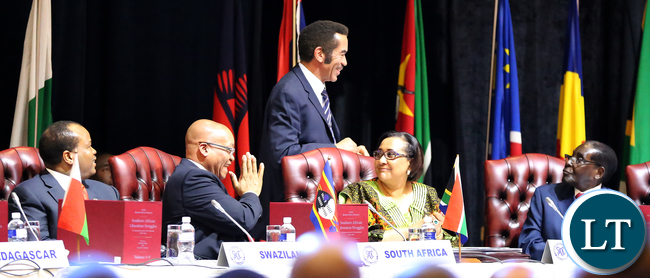 PRESIDENT Lungu is on Monday expected in Kasane, Botswana, and Kazungula for a two-day working visit.
Minister of Foreign Affairs Harry Kalaba said President Lungu and his Botswana counterpart Seretse Ian Khama are expected to inspect progress on the construction of Kazungula Bridge.
According to a statement issued yesterday by Ministry of Foreign Affairs public relations officer Dorcas Chileshe, the two heads of State are also expected to hold bilateral talks.
Mr Kalaba said when construction of Kazungula Bridge is completed, transportation of goods and people between the two countries will significantly improve.
"Zambia and Botswana have enjoyed strong bilateral ties for decades and the Kazungula Bridge will deepen the relationship between the two countries," he said.