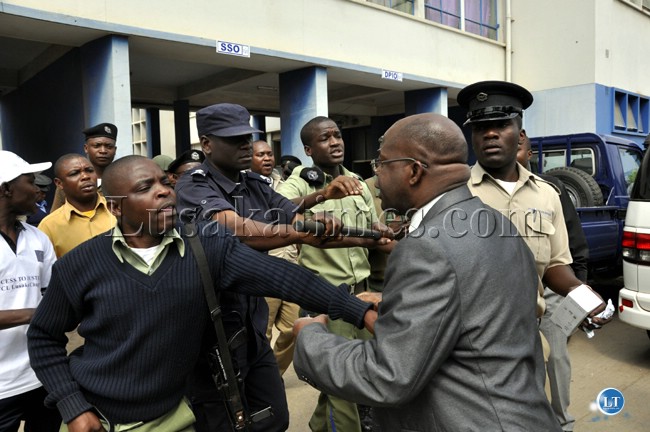 The opposition UPND has demanded that treason charges against its leader Hakainde Hichilema be dropped immediately.
UPND Spokesman Charles Kakoma said in an interview in Lusaka that the party is fearing for Mr Hichilema's life.
Mr Kakoma said police officers just informed Mr Hichilema's lawyers that they have received instructions to arrest him on treason charges.
"Our lawyers were merely told by the police officers that they are acting on instructions from higher officers. They came with a charge sheet and said they will be charging him on treason charges, Mr Kakoma said.
And Mr Hichilema's lawyer Jack Mwiimbu described the treason charge slapped on his client as nonsensical.
"How can they arrest him on treason charges for allegedly obstructing the presidential motorcade when he wasn't even the one driving? At this stage, Mr Hichilema is still under detention and has not not been taken to court, Mr Mwiimbu said.
Meanwhile, Mr Hichilema appeared calm and unshaken when he appeared for formalities at Lilayi Police, moments before he was taken in.
He kept waiving the UPND symbol at his supporters while some of them broke down.