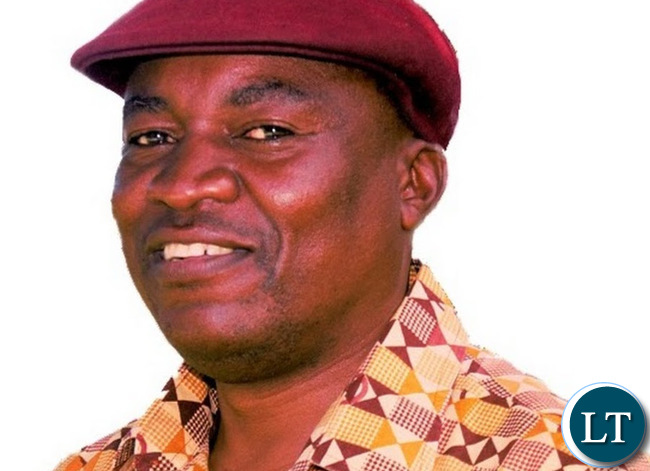 Civil Society Constitution Agenda (CiSCA) and the Green party has said that threats by President Edgar Lungu to declare a state of emergency are disturbing.
CiSCA mobilizing committee Chairperson Nicholas Phiri has reminded President Lungu that beating or corporal punishment by a public officer has been declared unconstitutional by the Supreme Court.
Mr. Phiri has referred to the case of Banda vs the People of 1999 in which the Court ruled that beating or corporal punishment is inconsistent with Article 15 of the Bill of Rights.
Speaking at a media briefing in Lusaka today, Mr. Phiri said that Article 15 of the Bill of Rights is therefore non-derogable.
Mr. Phiri said that this too meant that such a provision of the Republican Constitution cannot in this case be suspended even in an event of a state of emergency being declared in Zambia.
Mr Phiri said that the protection of people from inhuman treatment is also reaffirmed in article 16 of the convention on the elimination of Torture, Inhuman and Degrading Treatment.
Mr. Phiri further said that CiSCA has now established that the PF government is full of inconsistencies, incoherent and incorrect statements when it comes to upholding of national values.
Mr. Phiri said that they have particularly observed that in his recent public utterances, President Edgar Lungu has contradicted himself with what he said in his State of the Nation address to Parliament.
He has cited President Lungu's recent statement that there is no need for the ruling PF to dialogue with the opposition UPND after the August 2016 general elections, as one such utterance that goes against his speech to foster national unity.
And the Green Party has released the following statement to the media on threats by President Lungu to impose the state of emergency
WE SAY NO STATE OF EMERGENCY: IT MAY WORSEN ECONOMIC SITUATION, SHOULD NOT BE CONTEMPLATED
The news from Livingstone that President Edgar Lungu may contemplate declaration of the state of emergency is extremely worrisome to us as the Green Party. We would like to appeal to the President to exercise maximum restraint on invocation of emergence powers at this point in time because instead of achieving socio-political objectives, the declaration is likely to unwarrantedly hurt the economic situation in the country.
A declaration of state of emergency will surely scare away most economic partners. In particular, it will invariably dissuade the IMF from the US$1.6 billion bail-out Zambia. Since emergence powers authorize the taking of possession or control by government of any property or undertaking as well as limiting or suspending civil liberties and human rights, these measures run afoul with IMF policies. In essence, a state of emergency will entail that all the good work that Minister of Finance Felix Mutati has done so far to secure the bail-out to stem the US$800million loan-repayment default goes down the drain. In addition, such measures will unduly scare away foreign direct investment. This means the US$2.8billion plans to refinance the Euro-bond will be a pipe-dream.
We strongly believe that the sporadic arson that the country is currently witnessing in some parts of the country is not extraordinary to warrant implementation of emergency law which invariably leads to restrictions on normal economic, civil or political activity and rights in order to address the extraordinary circumstances that have given rise to the emergency situation. We do not believe that the situation is exceptional as to warrant limiting or suspending civil liberties and human rights. It neither poses a fundamental threat to the country nor presents an imminent danger to any community. The arson situation can be ably dealt with by merely elevating security surveillance without necessarily declaring a state of emergency.
Emergency powers should only become necessary or expedient to secure public safety, the defence of the Republic, the maintenance of public order and the suppression of mutiny, rebellion and riot, and for maintaining supplies and services essential to the life of the community in the event of a natural disaster, civil unrest, an epidemic, a financial or economic crisis or a widespread and pervasive general strike. Only then can certain restrictions may be fully justified.
Furthermore, there is a danger that government may take advantage of a state of emergency to introduce unwarranted restrictions on human rights and civil liberties, not only to neutralize political opponents, but also for other self-serving purposes. This may give rise to "constitutional dictatorship". We therefore urge President Lungu not run that risk.
Peter Sinkamba