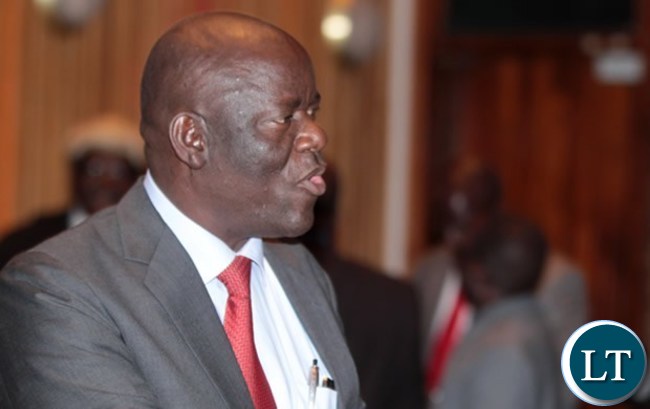 Patriotic Front Secretary General Davies Mwila will today hold a media briefing at the party secretariat in Lusaka to announce the resolution of the party's central committee meeting which was held on Saturday at State House.
PF Media Director Sunday Chanda has disclosed the development to ZNBC news on Saturday evening.
The PF on Saturday held its central committee meeting at State House to discuss various party matters.
All current PF- Members of the Central Committee except one attended the meeting at state house which started at 09hrs and ended at 19:40 hours.
PF Deputy Spokesperson Frank Bwalya says Ms. Emerine Kabanshi who did not attend sent her apologies because she was attending to other national duties.
Last Thursday President Edgar Lungu who is also party President called on all Patriotic Front MCCs to attend today's central committee meeting.
The head of state said all aggrieved MCCs' should air their grievances during the meeting.
The President said growth of the party depends on the level of interaction amongst members.
Meanwhile, Patriotic Front (PF) women in Northern Province have congratulated Jean Kapata on her appointment as party national chairperson for women affairs.
The women assembled at ZANIS offices in Kasama to offer their solidarity to the newly appointed national women chairperson.
PF Provincial Chairlady Theresa Mubanga who led the group, said they have no doubt that Ms. Kapata would transform the welfare of women in the party.
Ms. Mubanga further stated that the women in Northern Province have confidence in Ms. Kapata that she would deliver to their expectation.
She has urged Ms. Kapata to work closely with the rest of the women in the party in their quest to gather more members for 2021.
Ms. Mubanga also called on all the women in the party to offer maximum support to Ms. Kapata as she takes up her new and critical position in the party structure.
[Read 116 times, 1 reads today]