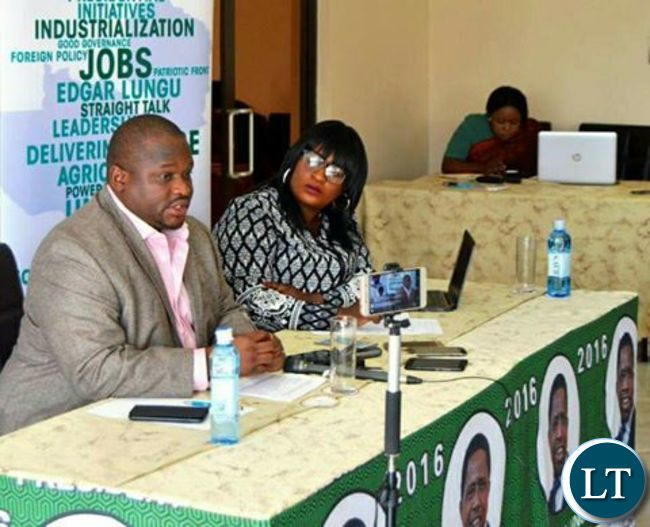 Ruling PF Nkana Member of Parliament Alexander Chiteme says Roan Member of Parliament Chishimba Kambwili is a frustrated politician.
Mr Chitembe who likened Mr. Kambwili to a man whose proposal had been turned down by a woman and in frustration goes out to accuse her of prostitution urged the Roan MP to desist from attacking President Edgar Lungu.
He said allegations by Mr. Kambwili that there is rampant corruption in the PF government should be dismissed.
Mr Chiteme wondered why Mr. Kambwili only spoke about corruption after he was fired.
He was speaking on Sunday during the PF interactive session in Kitwe.
"When did he (Kambwili) see corruption? Is it when he was in government or after he had been fired. If I (Chiteme) saw corruption in government, I would resign not after batanfya (I get fired), " Mr. Chiteme said.
"It's like waya mukufya umwanakashi lilya akukana elyo wamba ukumutuka (It is like you propose a lady and she turns you down and then you start insulting her) It does not make sense," He added.
Mr Chiteme urged Zambians not to take Mr Kambwili's allegations seriously because he only started seeing corruption after he was fired.
The Nkana MP has also challenged Mr. Kambwili to withdraw the court case and test his popularity in Roan constituency.