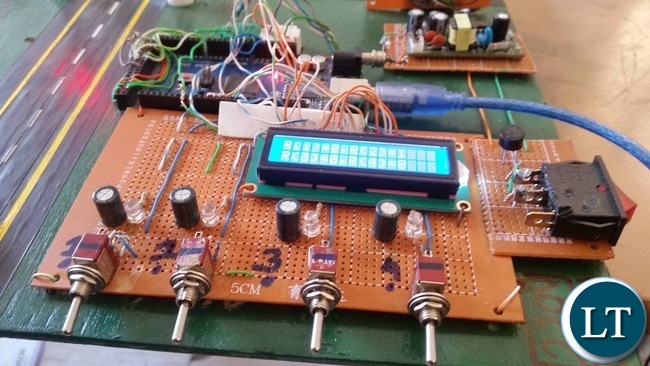 A University of Zambia student studying computer science at main campus has developed a density controlled traffic lights prototype as part of the efforts to locally come up with a smart traffic control system that can dynamically control changing traffic density.
The density controlled traffic lights system works more like the traffic control police who come in handy when different routes on the road have got different traffic densities.
The system works by counting traffic on all routes and dynamically assigns appropriate time slots to each route to avoid unnecessary delays. The prototype can also display the number of incoming and outing cars on a display.
The system was designed to replace traffic lights which use static hard programmed times which are not smart enough to detect at any given time the status of traffic on the road.
The student identified as Mike Mudimba plans on adding more features to the system such as production of real time traffic statistics that can be displayed by motorists on their mobile devices, this will aid motorists navigate through traffic.
The system may also come in handy in case of emergencies such as creating paths for Ambulances or government motorcades.
The computer science student has further called for funding to enable the full testing and production on live environment.
"We know similar technology exists in first world countries but there is no need to import something we can locally produce. We need to start supporting our own ideas and products", Mundimba said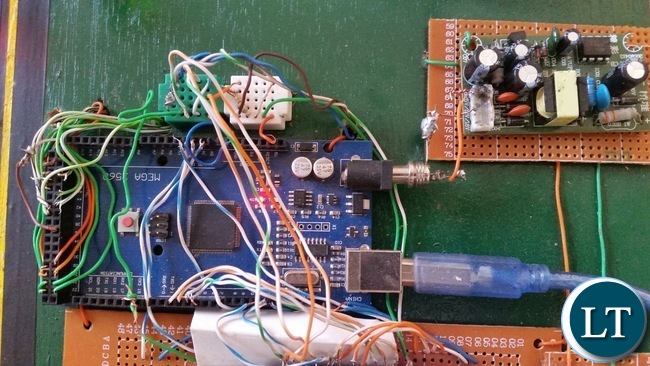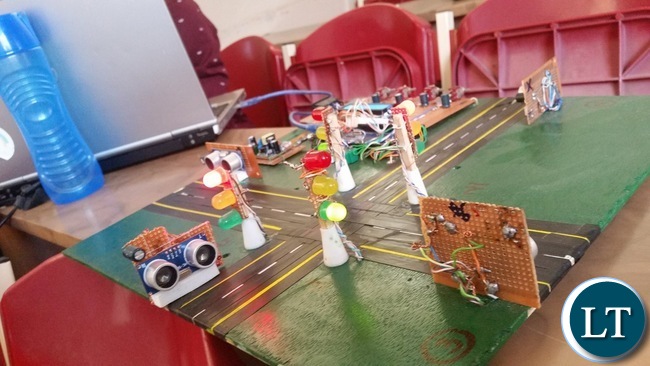 [Read 51 times, 1 reads today]