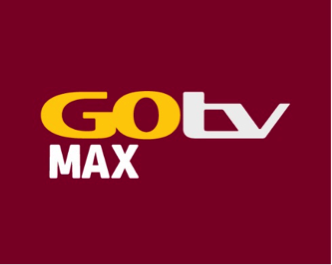 MultiChoice Zambia today announced the upcoming launch of an exciting new GOtv package called GOtv Max which will take entertainment to the maximum! From Sunday 1st October 2017.
GOtv Max which will further unlock GOtv's world of entertainment to more quality content at great value.
"Great entertainment has always been a key focus of GOtv – and we are excited to continue building our fantastic entertainment options for our customers by bringing them this new package," MultiChoice Zambia Acting Managing Director, Ngoza Kasunga Matakala said. "Go-getters can now access more entertainment and sport – including the best football titles in the world – with the GOtv MAX package. We will bring the best football titles in the world, including La Liga, providing more choice for the whole family."
GOtv MAX will provide families with a broader choice than ever before on GOtv – with four (4) new channels of the hottest local and international programming featuring anything and everything from the series, music and sport to the latest in fashion reality, celebrity and kiddies programming. The GOtv MAX package will become GOgetters' most economical way to get access to the latest and best content straight from Hollywood and around the world. 
"We're delighted that our GOtv Plus customers will get to experience this new world of entertainment. With more package options now available to our valued GOtv customers, they can choose a subscription plan that best fits their needs and budget, added Ngoza Kasunga Matakala. "We remain committed to delivering the best entertainment that is affordable in order to give millions of television viewers the opportunity to enjoy quality digital entertainment."