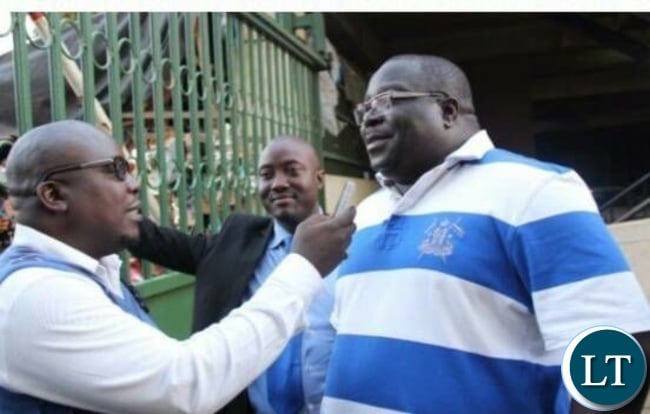 Roan PF Member of Parliament Chishimba Kambwili has demanded that Home Affairs Minister Stephen Kampyongo breaks his silence over his alleged involvement in the procurement of fire tenders.
Mr Kambwili said people have not forgotten about Mr. Kampyongo's involvement in what he called broad day light robbery with regards to the fire tender.
"We are still waiting for the great national youth chairman to explain to us exactly what was going through his mind and stomach when signing tax payers money off to his friends," Mr Kambwili said.
Mr Kambwili said Mr. Kampyongo must explain to the nation why in the world he would agree to $42 million dollars on basic second hand Scania Fire Engines.
"After explaining to the nation why in his own capacity he thought that a fire engine can cost $1million (K10 million) he must then tell the nation why he accepted 3 vehicles as a bribe," Mr Kambwili said.
He added, "the President did say he has corrupt minister(s) which is plural, I think this is who he meant because this broad daylight robbery has exceeded the mark, it was done with a selfish heart and extreme impunity from someone entrusted with a section of governance."
"If these allegations are untrue, can the Minister go ahead and sue me in the courts of law, but if they are true he better keep quiet, look down, hang is head in shame and resign from government because Zambians are not happy with his selfishness and it has dented the image of the president and party at large."
Mr Kambwili said If this was in the UK or any developed country, Mr Kampyongo would either resign or the head of state would take action on behalf of the poor citizens he claims to serve.
"Instead of Kampyongo mocking people like me with diabetes, he must just explain his involvement in the fire tender that has brought absolute shame on our beloved country, Zambians are not interested in character assassination or threats of me being bruised. Just answer the question it is quite simple and straight forward."
He said, "Patiently waiting for a proper justification and not the jibba jabba given to us in parliament as if we are small children. Can the president act on Kampyongo and all the people involved in this scam. Failure of the President to act on this obvious looting will leave much to be desired in relation to his integrity and his will to fight corruption."
[Read 17 times, 1 reads today]