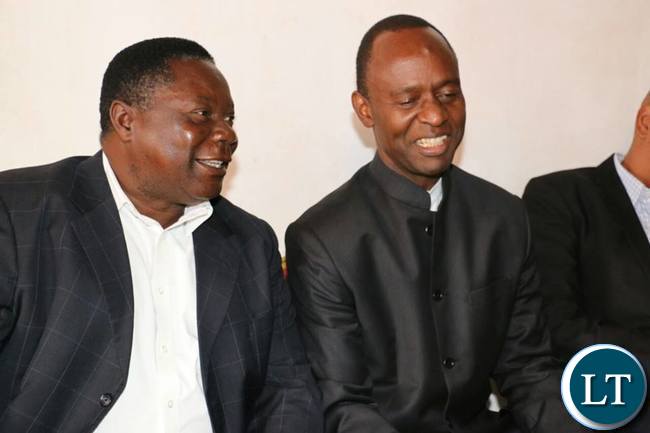 THE calls by UPND president Hakainde Hichilema for the party to go for a national congress are only motivated by concerns going round among the party membership that HH will never be Republican president, former United Party for National Development (UPND) spokesperson Edward Mumbi has said.
Mr Mumbi said that Mr Hichilema's announcement was meant to solicit for endorsements from a clique of tribal UPND members.
He told the Daily Nation in an interview that the UPND had never gone for a national congress since Mr Hichilema became party president.
"The UPND has never gone for a national congress since HH became party president, what is special about 2021, It is just that people within the party are pressurising him on his eligibility to stand in 2021 after losing 5 times, and he wants to fool them by saying that he will go for a national congress to be elected democratically as party president.
"But the truth is that he is trying to get endorsements from a certain clique within the UPND," Mr Mumbi said.
He said that Mr Hichilema's statement was meant to dupe some UPND sympathisers and his newly acquired friends from the international community into believing that the UPND was a democratic party.
Mr Mumbi further challenged Mr Hichilema to announce that he would be at the congress but he (Mr Hichilema) was not contesting the party presidency.
He said the announcement which Mr Hakainde made, did not add value to the dispensation of democracy in the country.Mr Mumbi said that the UPND constitution required that positions in the party were elective periodically but this has not been the case since Mr Hichilema became the leader of the party.
"The UPND constitution does not give HH an opportunity to stand again, there are so many other people who can take up the leadership of the party, but UPND is a one man show," Mr Mumbi said.
Meanwhile UPND spokesperson Charles Kakoma said the opposition party would adhere to its constitution in electing leaders during the national congress.
He said that the party would follow its constitution and will hold its national congress at an appropriate time to be communicated.
[Read 30 times, 1 reads today]