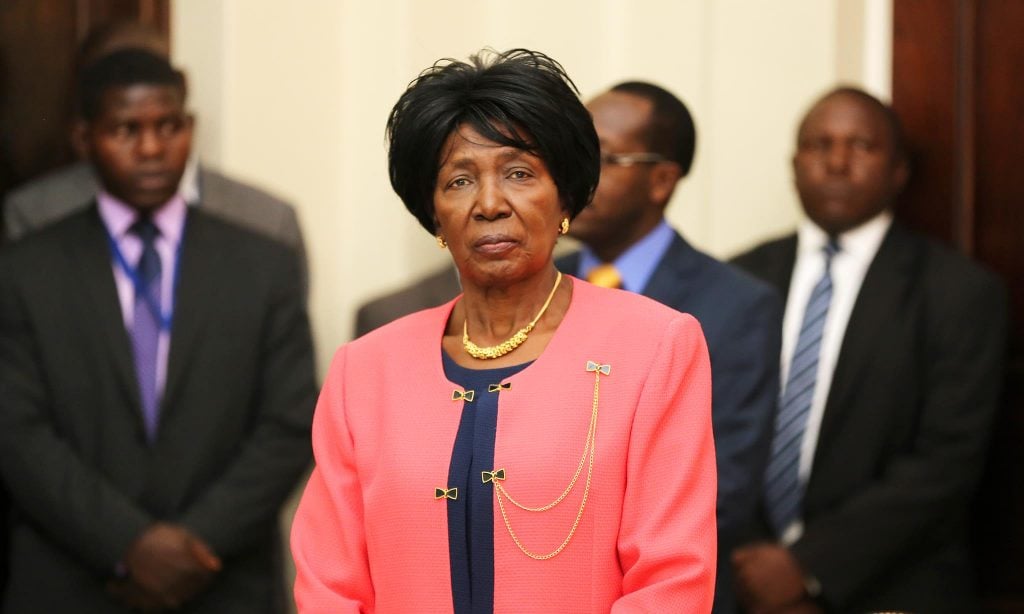 Vice President Inonge Wina says the Patriotic Front -PF- administration has not diverted from its stance on fighting corruption.Ms. Wina said government wants to achieve zero tolerance against the vice.
She said there is need to put in place punitive measures and new strategies that will see zero tolerance against corruption and a need to revisit laws and financial regulations to stop pilfering of public resources.
The Vice president said it is important for the Anti-Corruption Commission to enhance its capacity to detect and mitigate corruption if it is to gain public confidence and trust among Zambians.She said this in Parliament when she delivered a policy statement on the budget estimates for the ACC for 2018.
Mrs. Wina said the ACC should build and strengthen programs that will see reforms that are geared to fighting corruption.She explained that over 25 million Kwacha will be channeled to the operations of the commission.
And during the debate, Nkeyema Member of parliament Kapelwa Mbangweta challenged the ACC to ensure that the carry out their mandate effectively.Kanchibiya Member of Parliament Martin Malama urged the Commission to be aggressive in fighting corruption.
UPND Monze Member of parliament Jack Mwiimbu urged Zambians to support the commission by reporting cases of corruption.
ZNBC