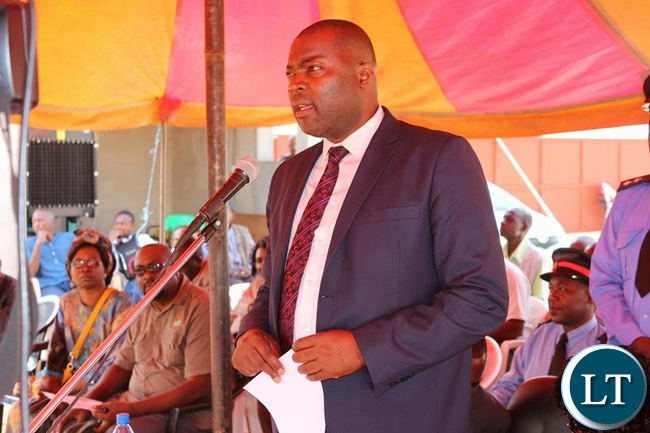 Editor's Note.
Our fact checking process has failed us today. It has just come to our attention that this was FAKE NEWS and please disregard the contents and note that the contents have been struck out for historical purpose and future lessons for the team.
 As LT, we sincerely offer our apologies  for the inconvenience this has caused.
We aim to investigate what went wrong with our fact checking systems that we had put in place to counter the vice of fake news that is becoming pervasive.  We can assure you that we will do our best to make sure this does not repeat itself again.
Again, we are very sorry for this and take full responsibility.
Team LT
President Edgar Lungu President has appointed the current Coperbelt Provincial Minister Bowman Lusambo to a new post Minister of Youth, Sport and Child Development.
This is according to a statement released to the media by Statehouse.
Mr Lusambo has replaced Mr Moses Mawere who has been appointed to be Minister of National Planning which was run by the dismissed nominated MP Lucky Mulusa.
The President has also promoted Kitwe's Law maker Alexander Chiteme to take over from Mr Lusambo as provincial Minister
Pursuant to the provisions of Article 92 (1) of the Constitution of Zambia, the President has also promoted Alexander Chiteme to Copperbelt Province Minister