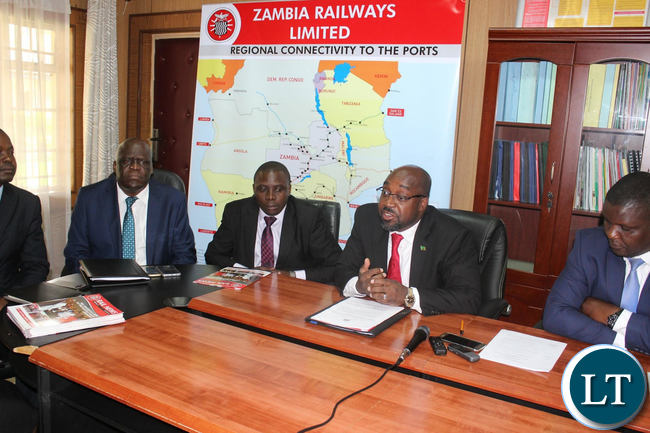 Transport and Communications Minister Brian Mushimba has signed a Statutory Instrument to compel transporters of heavy cargo to move 30 percent of bulk cargo from road to railway which will take effect within 30 days.
The new SI will take effect after 30 days.
Some of the heavy bulk cargo that are expected to be transported onto the railway include copper, copper and cobalt concentrates, sugar, coal, cement, sulphur, fuel and among other heavy bulk cargo.
Mr. Mushimba said in a bid to optimise the transport sector and promote the sustainability of rail subsector, the Government has signed an IS which will make it mandatory for all transporters of bulk and heavy cargo to shift 30 per cent of the cargo to rail.
"It has taken a long time to come to where it today….this is a statutory instrument that is going to mandate about 30 per cent heavier bulk cargo in the country to move from road to rail. This is the process that started a year ago when we called the first consultative meeting with the stakeholders which include mining houses, those that transport fertilizers, coal and many other bulky commodities," Mr Mushimba said.
He said the implementation of the quota system will lead to the preservation of the road infrastructure, the will be guaranteed volumes of cargo and increased revenue and efficiency in the railway operations.
Mr. Mushimba explained that the Government would set up a monitoring and evaluation team that will work closely with other stakeholders such as the Zambia Revenue Authority, Zambia Weights and Measures Agency, Zambia Chamber of Mines and other trade organisations to ensure effective implementation of the SI.
"With this SI in place Zambia Railways Limited and TAZARA are expected to be the main beneficially of this as they will now move 30 per cent of this cargo …and I would like to assure the nation that the two companies have the capacity," he said.
"You may wish to know that the rail sub-sector is designed to ferry huge volumes of bulk and heavy cargo through short and long distances. Among other pros, rail transport poses minimal environmental externalities in comparison to other modes of transport such as the road," Mr. Mushimba said.
He said the huge and unregulated shift to road has triggered an increase in the utilisation of the road transport causing damage to the road infrastructure, increased road carnages, traffic congestion, pollution to the environment and Increased road maintenance costs and consequently reducing the useful life of the roads to approximately five years.
And Zambia Railway Board Chairperson Lubinda Linyama said, "this has been a long road leading up today when we have concluded this process. This is one of the milestones we were given by the Ministry and the Government that we will enhance and revitalize the railway system so that we can reclaim our role in the transport sector so it challenge."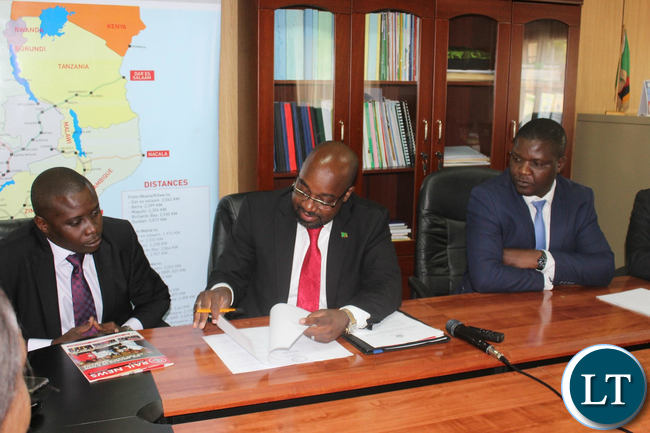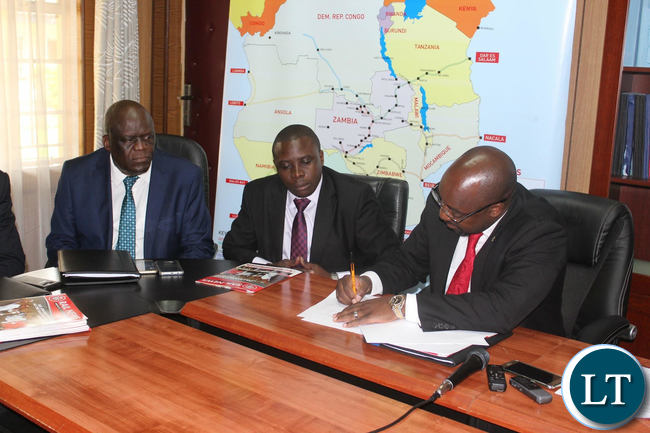 [Read 36 times, 1 reads today]