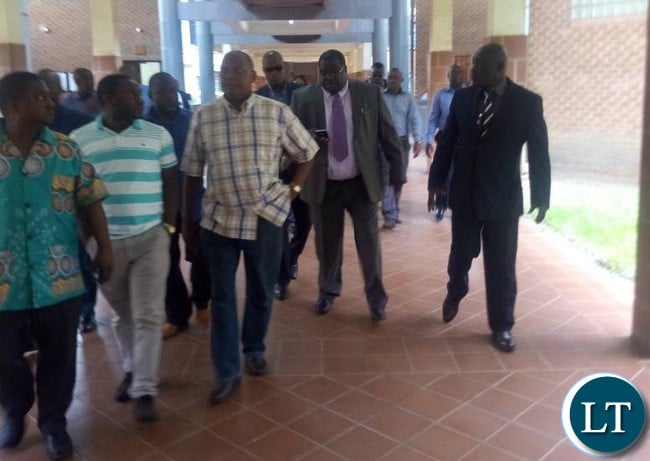 Roan Member of Parliament Chishimba Kambwili will face trial after pleading not guilty to fraud charges on Monday following his arrest last week.
State prosecutors accuse Mr. Kambwili of forging a signature on an official document and presenting false documents and he appeared in the Lusaka Magistrate Court where he pleaded not guilty.
The offences are said to have occurred as far back as October 2013 and were initiated after a complaint by EPP President Chilufya Tayali.
"I understand the charges your honour and I plead not guilty," lawmaker Mr. Kambwili, 50, told Senior Resident Magistrate David Simusamba.
Magistrate Simusamba has since set the trial date for March 6 2018.
Mr. Kambwili has emerged as President Edgar Lungu's fervent critic who has accused the Head of State of grand corruption and theft.
In interviews shortly after leaving court, Mr Kambwili said "I am extremely excited that the matter has come to court. As you know there has been so much mud thrown at me."
"This is chance for me to be cleared once and for all. I am extremely excited that the matter has come to court because i have received so much mud from Tayali claiming all sorts of things but bringing the matter to court is the best way for one to be cleared so we will wait until we adduce the evidence in court and we will see, wina azalila (one will cry)," he said.
When he was arrested last week, Mr Kambwili repeated his corruption allegations against President Lungu.
"Lungu is drunk with his corruption and he is getting confused day by day, and those saying Lungu is not corrupt are foolish. I want to tell you Lungu – I know you are listening – all those monies you are getting… you will not enjoy it. We know you, Lungu and your family, and we are watching you."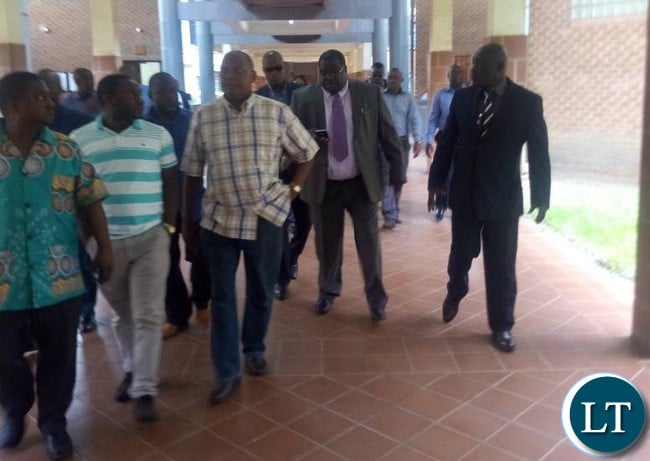 [Read 14 times, 1 reads today]