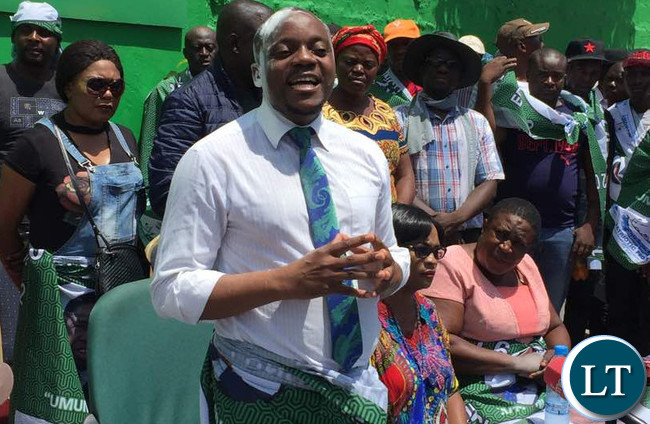 The Zambia National Students Union has challenged Antonio Mwanza to explain his stance on the issues affecting the nation which he spoke so passionately about when he was in opposition.
Speaking in an interview ZANASU Vice President Eddie Miyoba said young people in the country expected Mwanza to firmly stand for what he believed in when in opposition such as better standards of Education in the country.
Miyoba wondered how the charismatic former FDD Spokesperson will speak about the issues he tirelessly advocated for she he was in opposition.
"As ZANASU we expect Comrade Mwanza to stand firmly for what he believed in the time he was in opposition,i.e better standards of education (in higher learning institutions) now that he is in the ruling party what is his take over the pro longed closure of CBU and UNZA.
"The time he was opposition he tirelessly advocated for the amendment of the Public Oder Act now that he is in the ruling party what's his take? After his few Media appearance under PF, we question whether his defection was genuine or was because of hunger that every Zambian is facing under this government," said Miyoba.
Miyoba further said Mwanza was an embarrassment to youths not only in the student community but to the general youths as well.
He added that the confidence young people had that such political practice would change but that Mwanza had proved them wrong.
"He is an embarrassment not only to the student community but to the youths at large, we deeply feel ashamed that a person like Antonio is even linked to student governance because those are not values of unionism.
"We were confident that we were going to change the practice of politics as young people but what we have seen is not inspiring at all, one thing for sure is that he will not have a clean consious because we know what he believed in and we are very sure that there is a spell which was cast on him and we shall forgive him for that.
"We want to urge the youths not to despair in their fight for clean politics, Antonio is but just a drop in a ocean who cannot halt the process of cleaning the political environment, we have many young people today who can who are more vibrant and can do a better job…..aluta continua" Miyoba said.
[Read 44 times, 1 reads today]