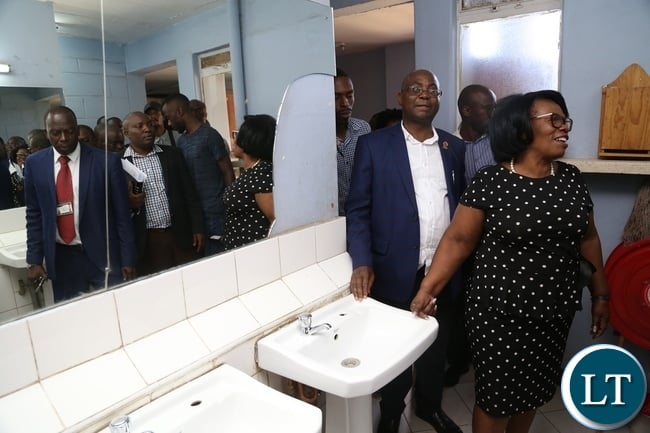 Higher learning institutions including University of Zambia and the Copperbelt University are expected to reopen by the end of February.
Speaking at the Cholera media briefing, permanent secretary Mabvuto Sakala said that while some institutions will reopen before the month end, UNZA will take longer to reopen because it has old infrastructure and requires a lot of work pertaining to sanitation to bring it to the required standards as requested by the health inspectors
And 17 new cholera cases have been recorded in last 24 hours countrywide of which 15 are from Lusaka and 2 from outside Lusaka.
Giving an update on the new cholera cases, ministry of health permanent secretary for administration Dr Kennedy Malama said of the new cases recorded in Lusaka,4 are from Chipata compound, 5 from Kanyama , 2 from Matero, 3 from Chawama,and 1 from Chelstone chamba valley area.
Dr Malama adds that a total of 4,008 cumulative cases have been recorded since the outbreak in October last year of which, 3744 have been recorded in Lusaka.
Dr Malama said that the ministry is on course in reaching the targeted population of one million,twenty five thousand nine hundred and fifteen (1,025,915) in administering both the first and second dosage of the cholera vaccine.
[Read 4 times, 1 reads today]