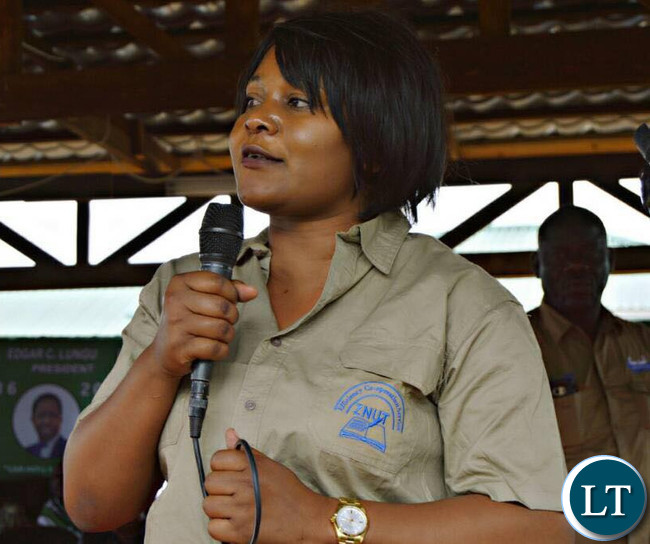 THE dismissal of North-Western Province police commissioner Auxensio Daka by President Edgar Lungu is within his powers, says chief government spokesperson Kampamba Mulenga.
Ms Mulenga said it was shocking that the UPND had opted to politicise every decision made by Government. She said this was where the State found problems with the type of politics being practised by the opposition party.
In an interview yesterday, Ms Mulenga, who is Information and Broadcasting minister said when President Lungu appoints anyone to public office he did not give reasons why one was hired but wondered why it should be different when one was fired or dismissed in the national interest. "It is within President Lungu's jurisdiction to hire or fire any public officer either for misconduct, unprofessionalism or in national interest or voluntary separation. There is nothing sinister or illegal about it," she said.
Mr Clayson Hamasaka, press secretary for the UPND president, claimed that the dismissal of Mr Daka was unconstitutional and that he was being persecuted for being professional.
But Ms Mulenga laughed off the claims, saying the Police Service Commission was not a private institution and that government would continue making decisions in the best interest of the nation.
She said the Head of State was privileged to work with anyone he was comfortable with and whoever he felt could help him deliver his mandate to the Zambian people.
Ms Mulenga said the UPND should relook at their party manifesto as it had similarities to the ruling PF and that they were already delivering according to citizens' expectations.
She said the UPND leadership should focus its energy to tell people what it had to offer instead of witch hunting or shooting in the dark.
[Read 126 times, 1 reads today]