Vice-President Inonge Wina says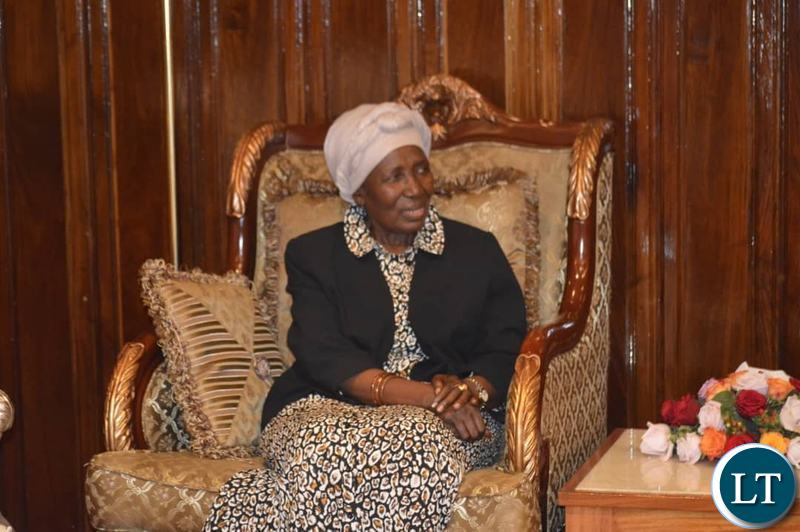 Vice-President Wina says Government has put stringent measures to fight graft, among them, the establishment of integrity committees in all government institutions.
Mrs Wina says corruption undermines the fabric of society and will not be allowed to take root in Zambia.
"Fighting corruption is not the job of government alone, this is because corruption takes place in both the public and private sector, therefore Zambians must take an active role in fighting corruption", Mrs Wina said.
The Vice-President also called on stakeholders in the country to desist from sensationalizing and politicizing corruption issues, and giving the public a perception that government is not committed to the fight.
"In fact most of the online issues you hear about corruption in Zambia, this leader or that one is corrupt are often sensationalized and politicized," Mrs Wina said.
The Vice President said she cannot deny that there are corrupt elements in both government and the Private sector, and encouraged the law enforcement wings to heed President Lungu's directive to be proactive in investigating and prosecuting cases.
And Mrs Wina observed that the Financial Intelligence Center (FIC) is an important institution government is using to fight corruption in government ministries.
She however regretted that the FIC broke government procedure in disseminating the 2017 trends report to the public before availing it to relevant authorities that are obligated to investigate and prosecute financial crimes.
Mrs Wina also said Zambia supports the African Union Agenda of fighting corruption as a means of attaining sustainable growth.
The Vice-President added that Zambia will, during this AU summit, look forward to seeing concrete agreed positions by African leaders on how to fight corruption.
She was speaking when she made a stop over in Addis Ababa before proceeding to Mauritania for the 31st AU Heads of States and Government Summit.
President Edgar Lungu has delegated the Vice-President to represent him at the Summit that is being held under the theme "Winning the fight against corruption, a sustainable path to Africa's transformation".
[Read 117 times, 1 reads today]