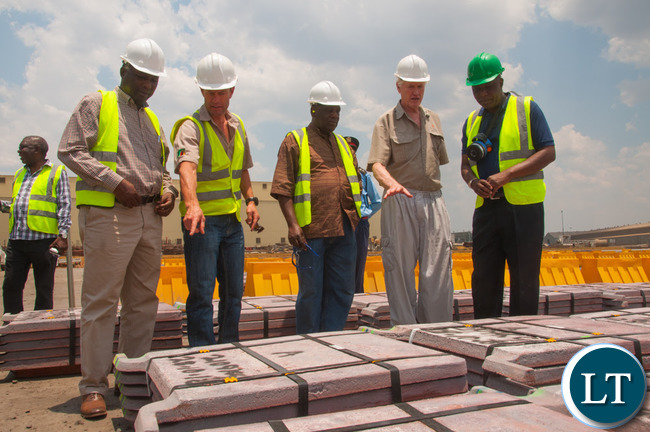 Zambia agreed to give First Quantum Minerals more time to complete its analysis of what the company might owe the Zambia Revenue Authority after it was slapped with a $7.9 billion tax bill.
The Vancouver-based company is challenging the ZRA, which claims First Quantum incorrectly declared imports for one of its two mines in Zambia.
"They are doing their own analysis and they have asked for a bit more time," Finance Minister Margaret Mwanakatwe, 56, said in an interview with Bloomberg in her office in Lusaka, the capital, on Thursday.
"We have given them a month so that they can complete the analysis."
Mrs. Mwanakatwe said the government is seeking to expand revenue collection as it moves to keep its budget deficit to gross domestic product ratio under 10 percent, while ensuring it maintains its obligations to businesses.
Copper accounts for more than 70 percent of exports in a nation that's battling to contain ballooning external debt after spending on projects to boost infrastructure.
Higher copper prices have helped support the economy after a slump from 2014 curbed income, added to debt and prompted the government to ask for assistance from the International Monetary Fund.
On VAT refunds, while the Zambia Chamber of Mines says the government owes mining companies more than $350 million in value-added tax refunds, the revenue authority has warned it won't pay out where liabilities are outstanding.
First Quantum estimated it is owed $368 million in unpaid VAT refunds.
First Quantum, which operates the Kansanshi and Kalumbila mines in the country, accounted for more than half of Zambia's copper production last year and is the biggest individual taxpayer.
The company's shares were 0.8 percent lower at 10:45 a.m. in Toronto on Thursday.
[Read 143 times, 1 reads today]