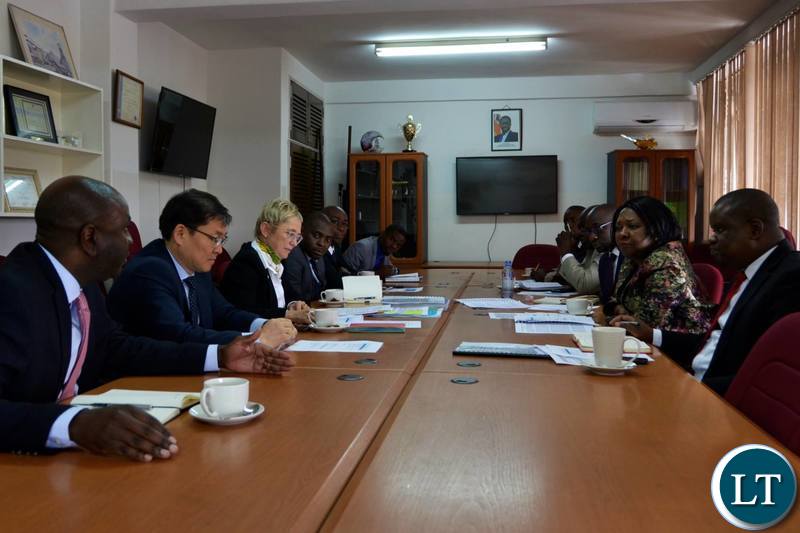 The Minister of Finance Mrs Margaret Mwanakatwe has said that Zambia's current stock of domestic debt arrears (K12.7 billion as at end-December 2017) has adversely affected economic activity through elevated non-performing loans and subsequently contributed to reduce private sector financing.
Speaking about the action taken by the Government to address fiscal and debt challenges in Zambia, the Finance said that Government directed all Ministries to concentrate arrears dismantling to areas that will significantly reduce non-performing loans and release liquidity to the private sector.
The Minister further said that the Zambia Revenue Authority(ZRA) has also be directed to come-up with profiles to liquidate current and non-contentious VAT claims.
Mrs Mwanakatwe also said that debt contraction is guided mainly by the Loans and Guarantees (Authorization) Act Cap 366 of the Laws of Zambia. Cap 366 vests powers of debt contraction in the Minister of Finance. In this respect, other than the Minister of Finance, NO ONE HAS THE LEGAL POWERS TO CONTRACT LOANS and that the Ministry of Finance is expected to enforce commitment controls to curb accumulation of new arrears.
Further, under cap 349, the Minister of Finance is a corporate body, being an office that can be sued and thus on which loan obligations enforcement can be carried out.
Meanwhile, the Zambia Government and World Bank yesterday conferred to exchange notes on preparations for the 18th International Development Association [IDA] High-Level Mid-Term Review Meeting which will be hosted by the country in the tourist resort town of LIVINGSTONE, from 13th to 15th November, 2018.
The selection of Zambia as host for the meeting was announced in April, 2018, in Washington DC, United States of America, by World Bank Vice President AXEL VAN TROTSENBURG during an IDA 18 implementation update that was held on the sidelines of the IMF/World Bank Annual Meetings.
MINISTER OF FINANCE MARGARET MWANAKATWE has reiterated the Zambian Governments gratitude to the World Bank for the opportunity to host the high-level event, which will provide the nation with the prospect of showcasing the long history of IDA's work in the country.
WORLD BANK COUNTRY MANAGER INA MARIE RUTHENBERG took the opportunity to commend the Zambian Government for taking steps to consolidate fiscal prudence.
During the April 2018 Washington meeting, United Kingdom Department for International Development Head of International Financial Institutions RICHARD TEUTEN backed Zambia and said the United Kingdom was happy that the country would become the first in the Southern African Region to host the High-Level IDA Mid-Term Review Meeting, and further added that, "the choice of Livingstone as the host city is a great one."
And an additional compliment was expressed by JEAN-CLAUDE TCHATCHOUANG, Africa Group 2 Constituency Alternate Executive Director at the World Bank Group who said, April 2018, that Zambia deserved to host the High-Level event because of her good credentials in implementing World Bank programmes.
[Read 90 times, 1 reads today]