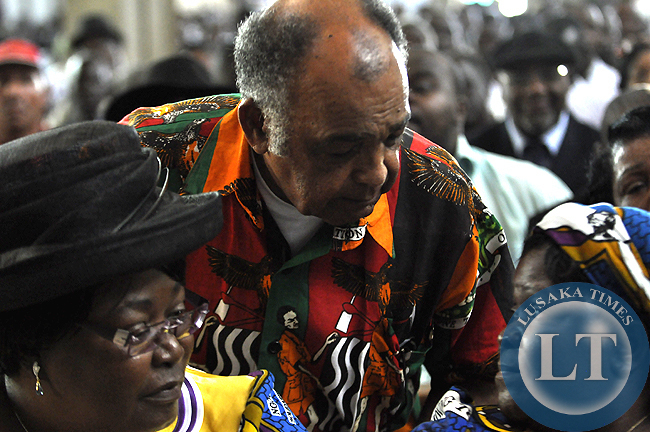 The Patriotic Front government has been warned to be cautious that the refined Constitution it wants to give the Zambian people will one day come to haunt them.
Senior citizen Dante Saunders is reminding the PF government to keep in mind that they will have only themselves to blame when they are out of power under such a Constitution.
Mr. Saunders says he has taken note that, while Zambians want a refined Constitution that protects everyone, those in government seem to be more interested serving their interests.
He has told QTV News that if anyone like him would come to power, after the PF government has been removed from office, he would use the same Constitution to deal with them ruthlessly.
Mr. Saunders stated that it will be then that they would realize how bad it is to have a Supreme law of the land that serves more the interest of those in government than the people
Mr. Saunders said that he remembered very well that the same thing actually happened to the then MMD government when it was removed from power because of a bad Constitution.
And Minister of Justice Given Lubinda has clarified that the Parliamentary Service Commission Act has not been brought into force.
Mr. Lubinda says the State Audit Commission Act is equally yet to be operationalized.
He has told QTV News that both Acts require the issuance of Statutory Instruments (SIs) before they could be brought into force.
Mr. Lubinda states that all appointments under the two commissions are therefore being done according to provisions of the Republican Constitution before the 2016 amendments
He states that this does not however mean that the government is not following the Republican Constitution.
Mr. Lubinda notes that Act 1 of 2016 does in fact provide for a transition from the old to the amended Constitution.
He says he does not therefore think it is fair for anyone to create an impression that government is applying the Constitution selectively.
[Read 91 times, 1 reads today]