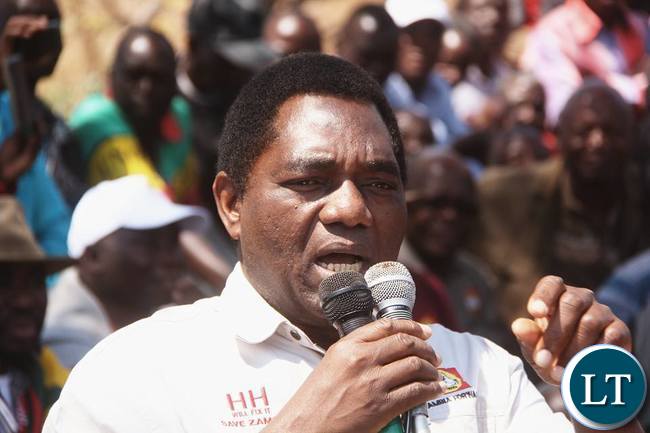 The opposition UPND has demanded that government from now on start paying civil servants on time.
UPND president Hakainde Hichilema says his party is dismayed and alarmed that it has now become a perpetual habit of government to delay payment of wages to civil servants.
Mr. Hichilema says the UPND has taken note that every month civil servants such as teachers receive their salaries way from normal time.
He says this is however exposing these civil servants to various defaults and subsequent penalties from banks and other lending institutions with whom they have signed standing orders.
In a statement made available to QTV News Mr. Hichilema laments that this in turn is putting civil servants' creditworthiness in jeopardy with credit monitors.
Mr. Hichilema notes that this is besides putting them in rental distress in addition to making them unable to meet their food and children's school bills.
He says his party's concern is that while civil servants' salaries are being made to suffer this way, government is on the other hand buying new state of the art four wheel drive SUVs.
Mr. Hichilema states that this is what actually makes the UPND think that Zambia is on autopilot.
He says Zambians must use available legal and peaceful means to reclaim it from what he has referred to as mediocre and uncaring leadership.
[Read 73 times, 1 reads today]