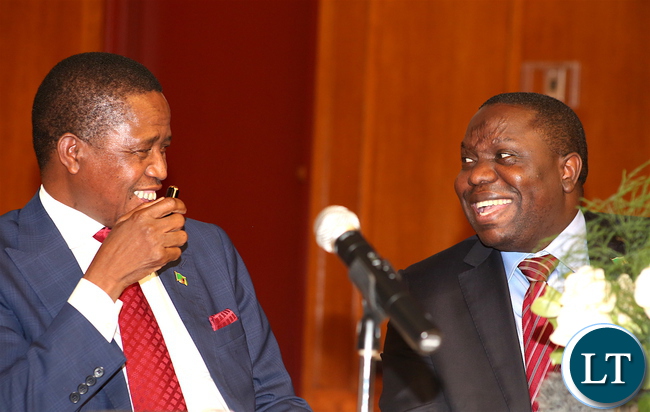 Police on the Copperbelt province have recorded a warn and caution statement from former Foreign Affairs minister Harry Kalaba.
Copperbelt Province Police Commissioner Charity Katanga told journalists in Ndola today that Mr. Kalaba who is patriotic Front (PF) Bahati Member of Parliament was summoned by police in connection with several illegal meetings he has been convening in the province.
Commissioner Katanga said the Bahati Constituency law maker held meetings without notifying the police in respect of the public order Act.
Mr. Kalaba held meetings in Chingola, Kitwe and in Ndola districts with a cadre of people without following procedure.
"The parliamentarian has been hosting secret meetings to mobilize what is called as Kalaba movement in churches within the province on the pretext of attending fellowships, " she said.
She warned that failure by Mr. Kalaba to follow the law, the police will effect an arrest on him.
"Two supporters that accompanied Kalaba to police have been arrested and charged with conduct likely to cause breach of peace after causing confusion at the police, " said Commissioner Katanga.
Ms Katanga said it is expected that Mr. Kalaba abides by the law irrespective of his political standing.
And Mr. Kalaba when reached for comment described the action by police as nothing because his meetings were held what he termed as a quest to liberate the communities.
He has vowed to continue his campaign saying that he did not mind on the number of times he will be summoned or arrested.
[Read 74 times, 1 reads today]