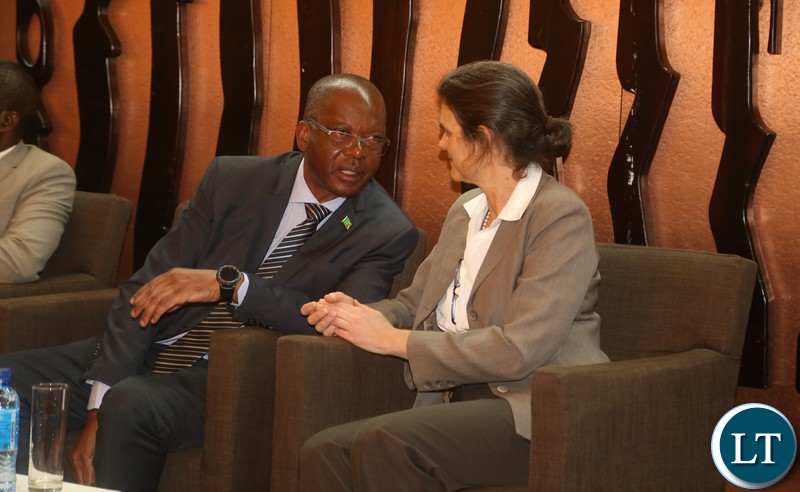 Energy Minister Matthew Nkhuwa says the country is lagging behind in achieving its medium-term and long-term national electrification targets.
Mr. Nkhuwa has explained that the targets are set at 91 percent for urban areas and 51 percent for rural electrification by 2030.
The Energy Minister says the country's contribution of renewable energy sources to the total energy mix is only about 1 percent.
Mr. Nkhuwa has since called for upscaling the Country's generation mix which is predominantly hydro to take advantage of its diverse renewable energy sources.
He was speaking when he officially opened the Renewable Energy Solutions for Africa – RES4AFRICA- conference in Lusaka today.
And Agriculture Minister Michael Katambo said increased production in the agriculture sector can only be attained if the energy requirements are met.
Meanwhile, European Union Delegation leader to Zambia and COMESA Head of Delegation, Gianluca Azzoni acknowledged steps taken by the Zambian Government to put in place an economically viable basis of moving towards a cost reflective tariff regime and its willingness to support efficiency in the sector.
Dr. Azzoni said continuous and consistent efforts are needed to strengthen governance of the energy sector and to develop appropriate measures to attract private sector investments.
[Read 791 times, 1 reads today]