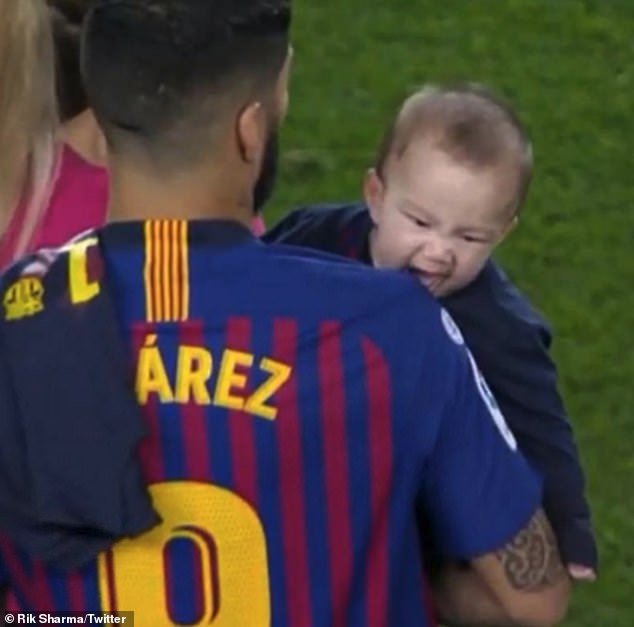 Luis Suarez's son has hilariously been pictured biting his father's shoulder.
The six-month-old baby was hilariously spotted moments before taking a chunk out of the Barcelona striker's shoulder, mimicking Suarez's infamous biting incident with Giorgio Chiellini.
Barcelona beat Levante 1-0 on Saturday to seal the Spanish league title leading to the Catalan stars celebrating on the pitch with their families while Suarez carried little Lautaro around the pitch.
Source Daily Mail