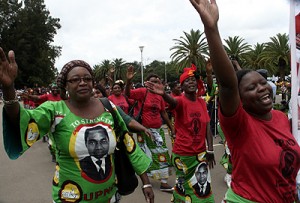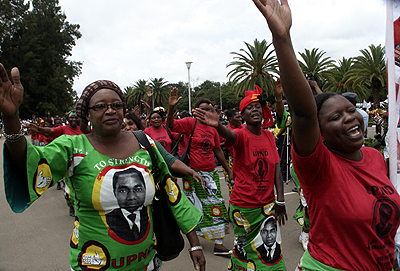 United Party for National Development (UPND) Secretary General Winston Chibwe has refuted media reports that confusion has erupted among party officials in Mwembeshi constituency in Mumbwa district over tribal remarks attributed to two constituency officials in the area.
Speaking to ZANIS in an interview in Lusaka today Mr Chibwe denied media allegations that wrangles have issued between area Member of Parliament (MP) Edward Kasoko and some two senior party officials.
The two senior party officials who have allegedly differed with Mr Kasoko are Mumbwa UPND District Chairman Ekrol Mungo and Mwembeshi constituency chairman Abel Makala,.
Mr Mungo and a Mr Makala have been accused of campaigning for Harrison Mukupa, a Lusaka businessman for the position of area MP in next year's elections.
Mr Chibwe said though he has not officially received information over the matter, it was not true that there was a misunderstanding among the top three UPND officials in the constituency.
He also denied media reports that Mr Mungo and Mr Makala issued tribal remarks that Mwembeshi was not a go area for certain tribes.
And UPND cadres who declined to be named for fear of victimization have called on their leadership to immediately convene a meeting to resolve the wrangles that have erupted in Mwembeshi Coonstituency.
[ ZANIS ]