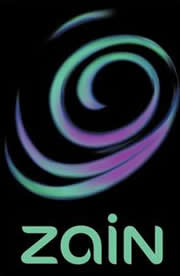 Zain Zambia has today donated K 50 million to three traditional ceremonies namely, Kulamba Kubwalo of the Lenje people, Kunda Malaila of the Kunda people and Kulamba of the Chewa people.
Speaking during the handover of the cheques to the chairpersons of the three organizing committees, Zain Zambia Commercial Director Mark Ocitti said the three ceremonies have a special role to play in Zambia's history and should therefore be preserved not only for future generations but for tourists and scholars who want to know the country's cultural diversity.
Mr. Ocitti said Zain has planned to spend three quarters of a billion kwacha to sponsor traditional ceremonies on the calendar this year.
He disclosed that this year alone Zain has spent a total of K 250 million in sponsoring traditional ceremonies such as N'cwala, Kuomboka, Umotomboko, Builile, Lwiindi, Kazanga of Kabompo and Kazanga of Kaoma.
Mr. Ocitti has since announced that the telecommunication company will be conducting activities at the ceremonies so as to encourage and educate people on the use of mobile phone in order to enhance their lives.
He noted that the usage of mobile phones in rural areas was low adding that Zain would like to empower people with phones and also educate them on how to maximize the usage of handsets.
And receiving the donation, Kulamba ceremony organizing committee chairperson Lameck Mangani, Kulamba Kubwalo organizing chairperson Bishop Luputa and Malambo Cultural Association Chairman Robert Kamuzimbi all thanked Zain Zambia for the donation.
They noted that Zain is one of the companies committed to promoting Zambia's traditional ceremonies adding that the gesture should be commended.
Lameck Mangani who is also Science and Technology Deputy Minister said government will always appreciate and support companies that help local people preserve their cultural and heritage.
Kulamba Kubwalo of the Lenje people which will take place on October 2, was given K10 million while Kulamba of the Chewa people got K 30 million and Kunda Malaila ceremony of the Kunda people which will be held on 28th august got K10 million.
ZANIS