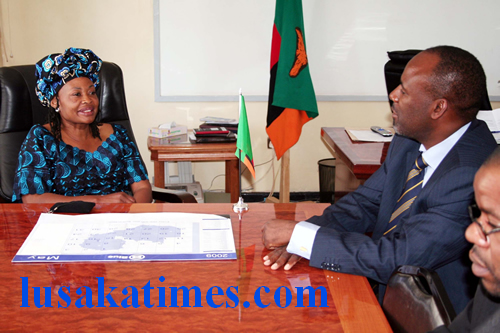 Government says it attaches great importance to the role church continues to play in the provision of social services to the country..
Information and Broadcasting Services Deputy Minister Angela Cifire said government looks upon the church as a partner in most developmental projects and tackling of social problems affecting the people.
Ms Cifire, who is also Luangeni area MP, said the church has often made tangible efforts in offsetting the many challenges affecting people especially in sectors such as health and education.
She said government requires supplementary efforts from entities like the church, as it cannot on its own manage to provide social services to all its people due to demands from other equally important sectors.
Ms Cifire said there is need therefore for the church to continue working together with President Rupiah Banda's administration to foster social and economic development for the country.
The Deputy Minister was speaking when she graced the induction ceremony of Rev Benny Mvula as the new Katawa Reformed Church in Zambia (RCZ) congregation pastor in Luangeni constituency of Chipata district yesterday.
Rev Mvula becomes the first permanent pastor to be ordained as pastor for Katawa RCZ congregation for over a decade.
Ms Chifire said government was proud of the RCZ and commended the church for supplementing government's efforts in the provision of social services especially in the health and education sectors.
And Rev. Mvula said the RCZ church was ready and willing to work with the ruling government in uplifting the living conditions of people across the country.
Rev Mvula said it was the mandate of the church to support the government of the day in fostering social and economic development in communities across the country.
He pledged to support the ruling MMD in the 2011 elections because they were delivering on their promises as seen by the number of developmental projects the government has achieved.
ZANIS