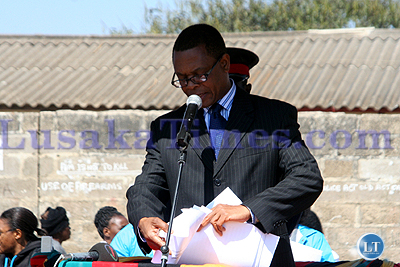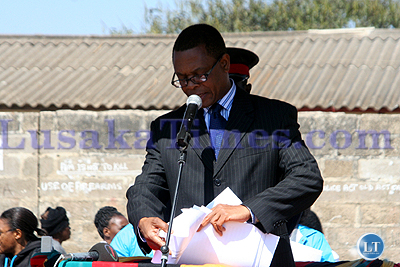 GOVERNMENT says it has set aside K52 billion for the recruitment of expatriate medical personnel in the country.
Minister of Health Kapembwa Simbao said the medical expatriates to be employed this year will be part of the 2,150 trained health workers the Treasury has given authority to recruit.
Mr Simbao said this in Lusaka on Thursday when he appeared before the House of Chiefs to explain staff shortages in the country's health institutions and the measures Government is taking to beef up the number of qualified medical personnel at all health institutions.
He said Government is concerned about the shortage of trained health workers, and is doing everything possible to employ more staff to help meet the demand for healthcare services.
Mr Simbao said Government will ensure all hospitals and clinics being built across the country are adequately staffed.
"Staff recruitment is a matter that is currently being given utmost attention by Government. This year, my ministry has been given authority to employ 2,150 health personnel. In addition, we have set aside K52 billion in this year's budget which will go towards the recruitment of expatriates to try to meet the demand for health services.
"This money has to be used, otherwise it will go back to the Treasury," he said.
Mr Simbao said the Ministry of Health currently has an establishment of 8,000 nurses against the required 23,000, and 990 doctors against the required 2,300.
He said Government has put in place effective interventions to improve staffing levels in the health sector.
Mr Simbao said Government has rehabilitated and opened all the old training institutions, which were closed, and has started training more health personnel to ease the shortage of staff.
"We are training close to 1,000 nurses and about 100 doctors per year.
In addition, we are considering training 7,000 community health workers in the first phase and another 14,000 in the second phase.
This will help us to improve staffing in the health sector.
"We have also opened the Ndola Medical School at the Ndola Central Hospital, where we will in June this year start training medical personnel with an initial number of 50 students. We are hoping that in the next five years, we will ease the staff shortage in the health sector," he said.
Mr Simbao assured the nation that Government will continue putting in place more measures aimed at helping improve standards in the health sector.
[Zambia Daily Mail]