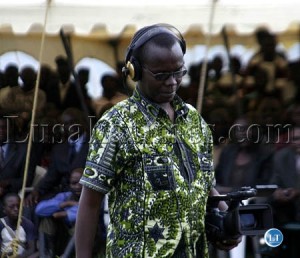 The civil society is incensed by revelations of the government that it has no option but to pay the K500 million legal fees incurred by Chanda Chimba III.
Chimba faces several libel suits in the High Court of Zambia following his pre-election MMD campaign television program Stand Up for Zambia that was sponsored by the previous government.
Featuring on the Radio Phoenix talk show, let the people talk, Transparence International Zambia president Reuben Lifuka and SACCORD executive Director Lee Habasonda urged the government to find a way of making the previous government to foot the bill.
Habasonda said Chimba's program was immoral and that it was insensitive to shift his legal fees to the general public.
"Those who were in charge of the program should pay the bills. Why did they consent to such fees? They must pay the bill. We (civil society) demand that government passes on this bill to those who contracted the program," Habasonda said.
In response, Information Minister Given Lubinda, who was also featuring on the program, explained that it was not possible for the government to pass on the bills incurred by Chimba to former government officials.
"Unfortunately, the citizens will have to pay the cost. The law as it stands protects individuals who make decisions in office. It's only corporations that can be charged. We cannot do something against the law," Lubinda said.
Speaking earlier, Lifuka urged the government to insure that they strengthened institutions mandated to fight corruption.
He said the Patriotic Front government should clearly state to the nation its corruption strategy.
Lifuka also advised the government to come up with a constitution that did not tolerate corruption if the fight against the vice was to succeed.