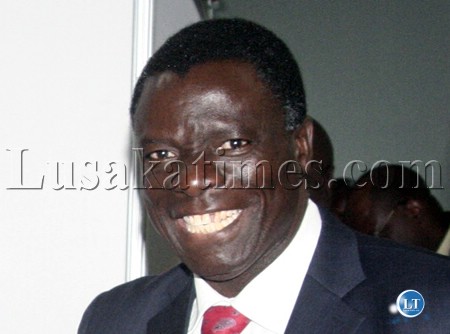 High Court Judge Albert Wood has nullified the election of former Mines Minister Maxwell Mwale as Malambo Member of Parliament.
Judge Wood nullified the election of Mr Mwale when he delivered judgment in the matter this afternoon.
Patriotic Front's Kaweche Kaunda, son of first republican President Kenneth Kaunda had petitioned the election of Mr Mwale citing electoral malpractices during campaigns.
Mr Kaunda in his petition contended that the former Minister's election was influenced by bribery and vote-buying.
Witnesses in the matter testified how money was being dished out to voters about 300 metres from one polling station on polling day.
QFM News reports that delivering Judgment in the matter, Judge Wood noted that it was not possible that 1,000 bicycles could be distributed as charity to the people in the constituency.
He also noted that the fact that the distribution of bicycles was done on a large scale is evidence enough that the move could influence the outcome of the election.
Judge Wood further noted that the use of government facilities to store political campaign materials is by law prohibited, referring to storing of MMD campaign material at a post office in Malambo.
And Judge Wood has upheld the election of Chisamba Member of Parliament Moses Muteteka.
He dismissed the petition by the PF's Osward Chuulu and UPND's Joe Mboyoma on grounds that the petitioners failed to prove beyond reasonable doubt that the alleged corrupt practices took place.
MMD Chisamba Member of Parliament Moses Muteteka has hailed the judgment saying it is a clear indication that the judiciary is independent
[Read 15 times, 1 reads today]