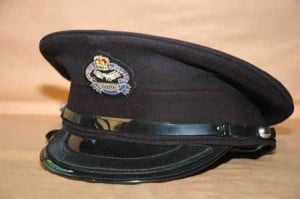 A 24 year old woman has been brutally murdered in Chisamba in unexplained circumstances as her assailants cut off all her limbs and removed her teeth before setting the house she was in ablaze.
Impeccable police sources and an older sister of the deceased, Prisca Kaseba confirmed the incident in separate interviews yesterday, with police indicating that the murder could be a ritual killing.
Police sources said the murder was similar to that of National Institute of Public Administration student Ruth Mbandu, who also had some parts of her body removed.
Ms Kaseba said her sister, Sharon, was murdered under unclear but bizarre circumstances.
She wondered why the police were reluctant to investigate the matter and demanded for justice for her sister's killers.
Central Province police chief Standwell Lungu, when contacted, said he had not yet received a report on the matter.
The incident happened near Kasabati Farm in Chisamba area.
Ms Kaseba said it was shocking that following the death of Sharon, the police had not provided any information and had refused to tell the family what was contained in the post-mortem report.
"Since I don't stay with my sister, I have a lot of questions which have remained unanswered.
"For example when the house she was in was burnt did anyone hear her call or scream for help?" she asked.
She claimed that the police had a clue on the people behind the brutal murder but for some reason were reluctant to fully engage into investigations.
She said family members and neighbours picked the remains of the body, including some clothes she wore which were stained with blood.
"The legs and hands were all severed from the body which we later identified. It was a sorry sight to look at the body of a fully grown person cut into pieces like a carcass of an animal," Ms Kaseba said.
She wondered the motive behind the killing and appealed to the police command to prod the officers in Central Province to bring to book the perpetrators.
Police sources said the manner in which Sharon was murdered was strange because some parts of the body were missing and that initial investigations linked some foreigners to the killing.