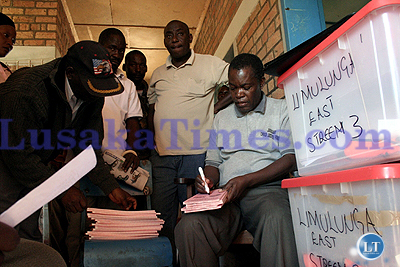 By Maka. C
In Zambia every time an elected official moves or dies, fresh elections are conducted. We all know Elections cost a lot of money which would, otherwise, be used in other developmental endeavours. We also know that Zambia does not have much money.
So, why do we accept this wastage on elections?I strongly feel that we should vote for a party not an individual. If an elected member moves on, the party can decide who will represent them in the vacant position because the party has already won that particular seat and the people have already spoken through the ballot.
Party members serving in a particular seat will be free to move around, but it will not be a big issue for the country. Even for the positions of the president and his vice when they die there should be no fresh elections because their positions have already been won by the ruling party.
Currently, MPs have taken their seats to be personal to holder, and hence the thinking that they can jump around and still recontest the same seat.All Elections should be to elect a preferred party to represent the people, and a particular candidate is simply standing as a representative of the party. Once elections are over, there will be more elections.
I am sure many Zambians will agree with me.
[Read 33 times, 1 reads today]