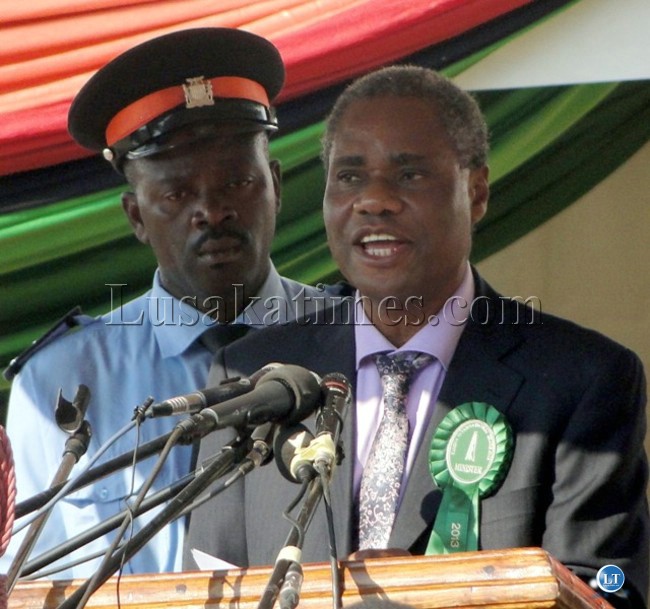 Local Government and Housing Minister Emmanuel Chenda has highlighted the various investment opportunities in Zambia and Government-initiated reforms to diversify the economy and creation of jobs.
According to a New York's LEADERS magazine headlined Zambia's Economic Reforms, published in the July-August-September 2014 edition, Mr Chenda said Zambia has numerous opportunities for investors in mining, agriculture, tourism, construction, manufacturing and other sectors.
The Minister said Zambia was diversifying its economy from dependence on a mono product – copper – to other raw and finished products.
"We intend to continue implementing prudent economic policies aimed at making the mining sector competitive, and that will lead to increased investment and output. We see mining as a platform for greater diversification," Mr Chenda told the quarterly magazine.
The Minister said Zambia was strengthening its laws to ensure that the benefits of the vibrant mining sector accrue to Zambians.
This was contained in statement released to ZANIS today by First Secretary for Press and Public Relations at the Permanent Mission of the Republic of Zambia to the United Nations.
Mr. Chenda said it was essential to create a conducive environment for business to grow and prosper.
"The Cabinet recently approved the National Strategy for Industrialization and Job Creation, a comprehensive outline of the steps we are taking as the Government to create jobs," he said.
"My interest is to ensure that we work hard to implement that strategy and create at least one million jobs over the medium term," he said.
Mr Chenda said job creation was the platform on which the PF Government was elected, and it was of "key interest" to him.
The Minister highlighted the need for measures aimed at increasing access to finance through micro, small, and medium enterprises, facilitating value-chain clusters using citizen empowerment initiatives, particularly for rural Zambia, reviewing and improving the public-private partnership framework.
Mr Chenda said there was need to accelerate the implementation of the special economic zones for manufacturing and value addition.
He appreciated the World Bank's recognition of Zambia as one of the fastest economically reformed countries.
"My view has always been that we should find a balance between our appetite for foreign investment and promoting and protecting local investment," he told the Leaders Magazine.