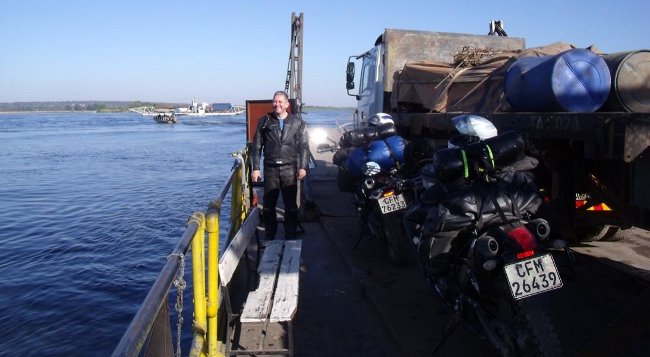 The African Development Bank (ADB) says the Kazungula Bridge project would facilitate trade between Botswana and Zambia and the entire SADC region once completed.
ADB President Donald Kaberuka says it is pleasing to note that construction works on the bridge were going on smoothly.
He said he was happy to be in support of the project adding that there was need to change the way traffic was handled especially that there are 100 trucks on either side that are taking two weeks to be cleared at the border post.
ZANIS reports that the ADB president said this at a press briefing today when he visited the sites from the two countries at Kazungula Border post where the bridge project shall pass.
The ADB President said the Kazungula Bridge is a multi-national project on the North-South corridor on the Zambezi River which would cost US$ 259 million funded by loans from Japan International Cooperation Agency (JICA) and ADB as well as contributions from both the governments of Zambia and Botswana.
Dr. Kaberuka disclosed that the Joint Steering Committee for the Kazungula Bridge project is still meeting for the next two weeks in Kasane in neighbouring Bostwana to discuss preparations for the ground breaking ceremony to be announced soon.
He hoped that the small gap remaining can be resolved very quickly so that the commencement of the Bridge can start.
Earlier, Dr. Kaberuka and his entourage visited the famous Lumbo village housing project on the Zambian side where the affected families have been built 40 houses as compensation.
He was happy that the affected families have been relocated to a new site with a community school and other facilities provided for them.
Meanwhile, Commerce, Trade and Industry minister Robert Sichinga said in an interview that more benefits await the SADC region once the project is completed.
Mr. Sichinga says once completed, the project shall reduce the traffic at the border like at Chirundu border post where said business has been quickened.
He added that the Bridge shall also improve border management operations and easy trade between the two countries as well as reducing transport costs.
Mr. Sichinga further charged that the Kazungula Bridge project is very vital because it is a confluence of four countries namely Zambia, Botswana, Namibia and Zimbabwe adding that he was also delighted by the assistance of ADB, JICA and the governments of Zambia and Botswana.
He disclosed that the gap remaining was US$ 60 million towards the project.
And welcoming the Zambian delegation on the Botswana side was that country's Transport and Communications Minister Norofo Molefhi.
While in Botswana, the Zambian delegation held a closed door meeting with their Botswana counterparts at Cresta Mowana Lodge Resort in Kasane.