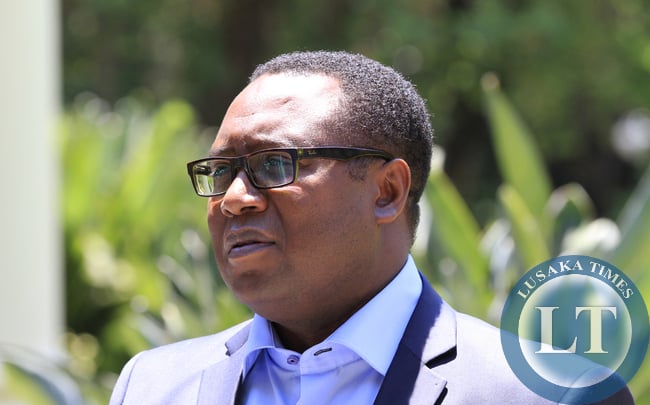 THE State has appealed to the Supreme Court against the decision of the High Court to lift the suspension of judges Nigel Mutuna and Charles Kajimanga.
Mr Justice Kajimanga and Mr Justice Mutuna were in 2012 suspended by President Michael Sata to pave way for a tribunal which he constituted to probe their alleged professional misconduct.
The judges challenged their suspension and legality of the Malawian High Court judge Lovemore Chikopa Tribunal.
Mr Justice Siavwapa on 23 December, 2014 ordered that Mr Justices Mutuna and Kajimanga were at liberty to resume their duties with immediate effect.
He also recommended the immediate dissolution of the Chikopa Tribunal on the basis that it has no legal capacity to execute the mandate for which it was constituted.
But the State through Attorney General Musa Mwenye dissatisfied with Mr Justice Siavwapa's judgment has appealed against the lifting of the suspension.
Mr Mwenye who filed three grounds of appeal said that Mr Justice Siavwapa erred in law and fact when he lifted the suspensions of the two judges before it was revoked by the President and before the advice by the tribunal as to whether the two should be removed from their offices or not.
This was despite the court acknowledging that only the President had the powers to revoke the suspensions of the suspended judges and that such suspensions ceases upon advice by the tribunal that the judges should be removed from their offices.
The judge in the lower court despite finding that the President had unfettered powers to constitute the tribunal erred in law and fact by finding that the tribunal should be constituted.
He said the President had no jurisdiction to inquire into the matter before it as the same were subject for determination by the Supreme Court.
Mr Mwenye further said that Mr Justice Siavwapa erred in law and in fact when he found that the tribunal constituted by the President was born without ability to execute its mandate and that it could not do so without it and that the rules of procedure formulated and promulgated by the tribunal were null and void.