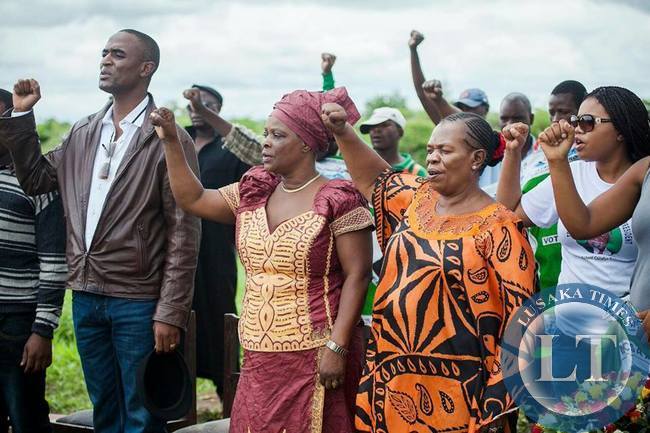 MUNALI Member of Parliament (PF) Nkandu Luo says the United Party National Development (UPND) is panicking now that former President Rupiah Banda has thrown his weight behind the candidature of the PF's Edgar Lungu in the January 20 poll.
Professor Luo who is also Minister of Chiefs and Traditional Affairs said in a statement yesterday that the endorsement of Mr Lungu by Mr Banda has pushed the UPND in a tight corner.
"UPND is now panicking and that is why they are now bringing all sorts of stories to dent the image of our former head of state," she said.
Prof Luo said the UPND's desperation is now a threat to national security as its cadres will allegedly soon embark on a violent campaign.
She disputed reports that Mr Banda is supporting Mr Lungu so that he can drop charges against him if he is elected.
"This story is purely a fabrication by the UPND. RB in his meeting with Edgar Lungu only talked about national unity, building of the united Zambia and the spirit of reconciliation, uniting all the 73 tribes under the umbrella of one Zambia one nation," Prof Luo said
She said Zambians are just interested in seeing national unity and economic, social and political development.
"The infrastructure development which the Patriotic Front (PF) government has embarked on throughout the country has made most Zambians happy and they wouldn't want to change the government now," Prof Luo said
Meanwhile, Mr Lungu today moves his campaign trail to Rufunsa, Chongwe and Kafue where he will address rallies.
[Read 48 times, 1 reads today]