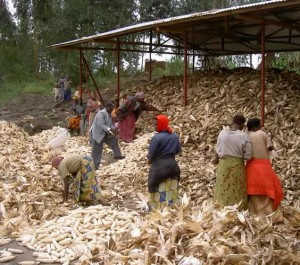 FOOD Reserve Agency (FRA) executive director Chola Kafwabulula says the agency has so far raised K264 million from the sale of 180,000 metric tonnes of maize out of 1.2 million tonnes available in strategic reserves.
Mr Kafwabulula said in an interview yesterday that FRA is cautiously selling maize in order to create space.
"We are monitoring the maize stock as advised by the vice-president. The sales are going on but at some point, we will stop," Mr Kafwabulula said.
He said the sale of maize is meant to be a 'balancing act' to create room at storage sheds for this year's harvest.
"We have a challenge with space. We are renting about 30 percent of the storage sheds from the commercial sector.
"We cannot disobey the advice of the vice- president. We are closely monitoring maize stocks," Mr Kafwabulula said.
Ms Wina recently told FRA to handle the ongoing sale of maize with caution.
[Read 82 times, 1 reads today]