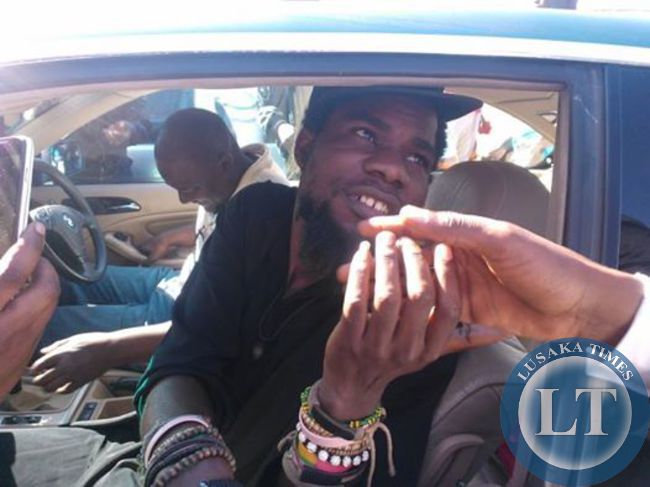 The case in which controversial musician Fumba Chama popularly known as Pilato is facing one count of conduct likely to cause breach of peace failed to take off this morning.
This is in a case where Pilato in accused of producing a song titled A Lungu Anabwera which is said to have angered some supporters of President Edgar Lungu.Trial in the matter could not proceed this morning after the state applied for an adjournment because it failed to produce witnesses before court.
Defence lawyer Marshall Muchende however strongly objected to the adjournment saying the state had been given enough time to bring witnesses before the court.Mr. Muchende argued that his client resides on the Copperbelt and will suffer unnecessary costs if the case is adjourned.
Mr. Muchende submitted that delays to bring witnesses before court was a sign that the state had developed cold feet.
Magistrate Aridah Chulu has since adjourned the matter to 13th July 2015 for continued trial.The state committed to bringing 10 witnesses in the matter.
A few of Pilato's fans and some Freedom of Expression supporters were in court to follow proceedings
[Read 60 times, 1 reads today]