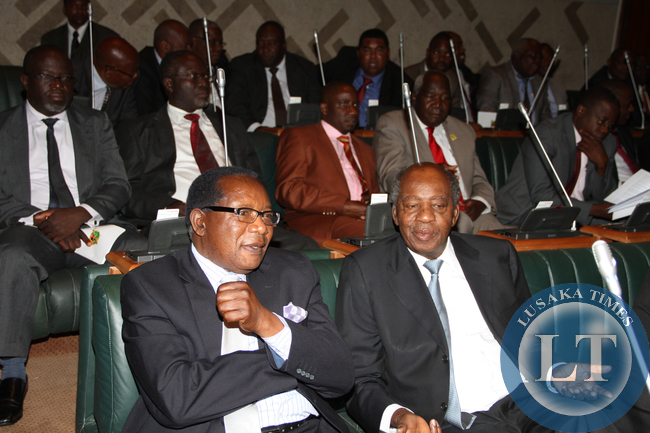 PARLIAMENT will resume its sittings on September 18, Clerk of National Assembly Doris Mwinga has said.
"The Clerk of the National Assembly has announced that the official opening of the fifth session of the eleventh national assembly will take place on Friday, 18th September, 2015" Mrs Mwinga says in a statement
During the last sitting, a number of bills were presented before the House and notable ones are the Constitution Amendment Bill of 2015, Referendum Amendment Bill 2015, and Mines and Minerals Development Bill.
In the Constitution Amendment Bill, Government is seeking to amend the current constitution by taking non-contentious clauses to Parliament.
Justice Minister Ngosa Simbyakula told Parliament that if stakeholders are agreeable to the government proposal, the first set of constitutional amendments could be taken to Parliament in this sitting.
Parliament also adopted a private member's motion to criminalise child marriage, and in addition, 32 ministerial statements were presented to the House.