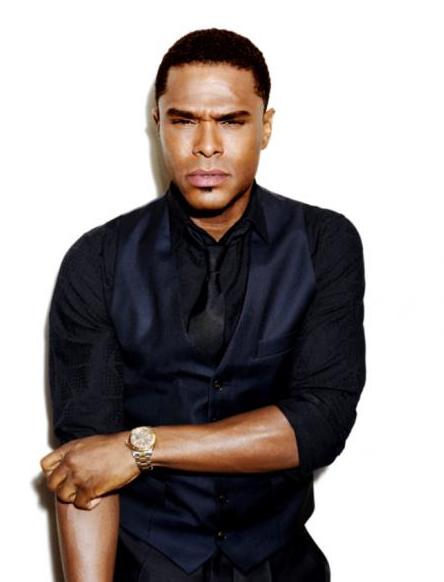 VIACOM International Media Network, celebrating a decade on the continent has announced that American R&B superstar Maxwell is heading to South African shores this summer to headline the BET Experience Africa, a spectacular global celebration of urban culture, music and lifestyle, from entertainment channel BET on DStv.
Viacom senior vice president and managing director Alex Okosi say they are proud to introduce this incredibly successful BET franchise to African audiences for the first time, celebrating so many rich and varied faces of the urban lifestyle experience under one roof.
"Making its African debut on 12 December, BET Experience Africa provides the perfect kick-off to the summer season, taking over the Ticketpro Dome for a non-stop, jam-packed entertainment fest, bringing together lovers of urban culture and music. Wowing visitors all day long, the BET Experience Africa will showcase great food, fashion, music, comedy, dance, sport and much, much more," reads a statement released by MultiChoice Zambia.
"Inspiring, immersive and hugely entertaining, BET Experience Africa will feature stunning live performance on a central Sound Stage, while stand-up routines from comedy stars will keep the audience laughing. Reserve your court-side seat for the fun-packed Celebrity Basketball Game and you could be watching top celebrities battle each other for sporting supremacy!"
At the recently held Multi-Choice Africa content showcase in Mauritius, the newest member of VIMN family on DStv – BET – announced a number of new initiatives including Top Actor Africa to broaden the search for African acting and presenting talent, BET Buzz which showcases all the glitz and glamour of the African and international entertainment scenes and a continental version of the prestigious Black Girls Rock event.
But focus for now is on the BET Experience Africa.
"Fashionistas will revel in the fashion and beauty catwalk, while checking out the hottest trends on the Sneaker scene. For inspiration, attend one of BET's informative and instructive Genius Talks, curated by experts and opinion formers in various fields.
"The day will be rounded off with the BET Experience Concert, with superstar artists headlined by GRAMMY Award winning R&B musician Maxwell, alongside other international and African performers. Further, talent taking part in BET Experience Africa will be announced at a later date," the statement reads.
BET Experience Africa is promoted in partnership with Glen 21 and inspired by the BET Experience, held annually in Los Angeles.
(DailyMail)