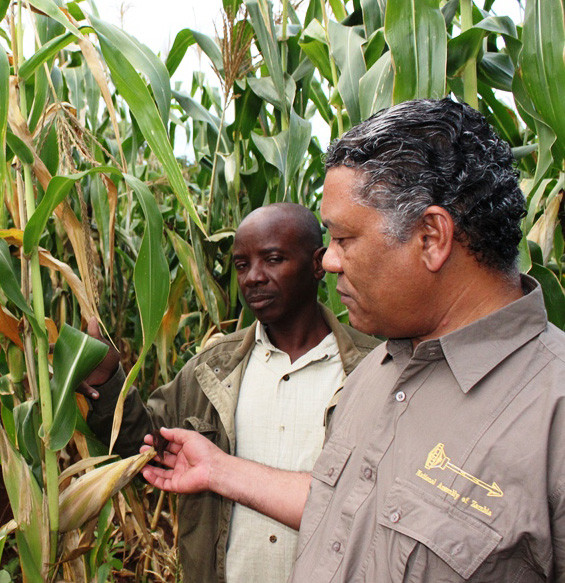 Agriculture Minister Given Lubinda says there is no justification for millers to increase the price of mealie meal because there is no shortage of maize in the country.
Mr Lubinda has told Parliament in a ministerial statement that while government is aware that prices of maize in Lusaka are as high as K1,950 per metric ton, farmers are still selling maize to the FRA in all other parts of the country at K1,500 per metric ton or K75.00 per 50kg bag.
He says there private sector is therefore encouraged to purchase maize from outlaying areas where it is selling at prices up to K75.00 per 50kg bag.
Mr Lubinda adds that the National Stocks Committee which comprises among other stakeholders the Millers Association of Zambia and is chaired by his ministry meets every months to deliberate on agricultural commodities, and that disappointingly, the Miller Association of Zambia did not attend the committee's last meeting despite several requests for them to do so.
He says during the National Stocks Committee held on 15th September 2015, stakeholders reported that the country had maize stocks in excess of one million, five hundred ninety four thousand ,seven hundred and ten metric tons.
Mr Lubinda states that of this amount the Food Reserve Agency had 957,930 metric tons while the rest was held by the private sector.
The Agriculture Minister says given this situation there is no justification for millers to claim there is a shortage of maize to necessitate the demand for banning the export of maize or increase in mealie meal prices.
He adds that at the national level is food secure, and that the country has sufficient stocks of maize to meet domestic requirements with a reasonable surplus for export.
Mr Lubinda says government will ensure that consumers are protected, adding that by so doing government is not imposing price controls.
Meanwhile Mr Lubinda says the Food Reserve Agency has at 1st October, 2015 purchased maize in excess 587,000 metric tons of maize worth K880,506,675.
He says the agency has thus far paid out K96,800,000 to farmers leaving a balance K783,706,675.
Mr Lubinda adds that the ministry of Finance has already to the Bank of Zambia for onward transmission to the ministry of Agriculture the full amount owed to farmers for payment of the outstanding arrears.
He has since assured farmers that they will be paid without any delay.