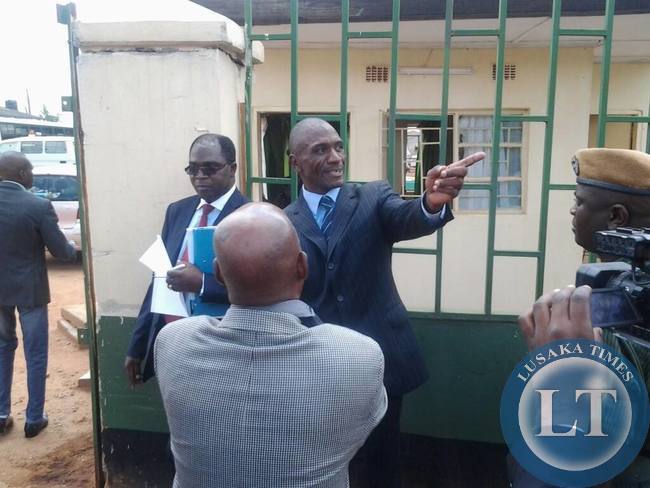 The Lusaka High Court has upheld a two years jail sentence imposed on Former Republican President Rupiah Banda's Son, Andrew.
Judge Mwila Chitabo dismissed all the grounds of appeal and sent Andrew to prison at exactly 12:40.
Andrew, 54, was found guilty by the Lusaka Magistrate's Court of soliciting and receiving over K171, 000 as reward for assisting Fratelli Locci SRI, a company owned by Italian businessman Antenello Locci, with Government contracts.
He was charged with one count of receiving gratification for giving assistance on contracts, contrary to the Laws of Zambia.
Banda is accused of allegedly soliciting and agreeing to receive two percent of all the money paid to Fratelli Locci SRI from contracts awarded through the Road Development Agency.