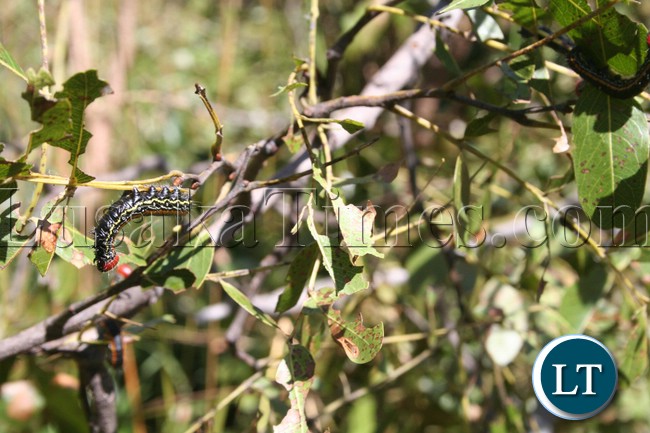 Several school going children in Mungwi District have stopped attending classes in preference for caterpillar collection.
School authorities have complained that the on-set of the caterpillar collection season has resulted in a sharp reduction in the number of pupils reporting for class.
This came to light when Mungwi District Commissioner Kaniki Bwalya visited some selected schools in Iyaya, Kalungu and Chamfubu wards.
Chanda Weyaya Primary School Head teacher Moses Mulenga told Mr Bwalya only 52 pupils attended classes against a total of 702 pupils.
At Mwangata Primary school, head teacher Ernest Chisha revealed that school which has 425 pupils only 19 pupils were in classes by 09:30Hours.
The school head teachers disclosed that efforts to engage the community on the issue have failed as some parents are reportedly encouraging their children to go for caterpillar collection and earn some money.
And Mr. Bwalya, who described that the scenario as lamentable has since directed school authorities to come up with strategies to mitigate the situation.
He said there is need to formulate a mechanism that will deter parents and guardians from taking their children away from school.
Mr Bwalya added that his office and that of the District Education Board Secretary will also consult traditional leaders on how to resolve the matter.