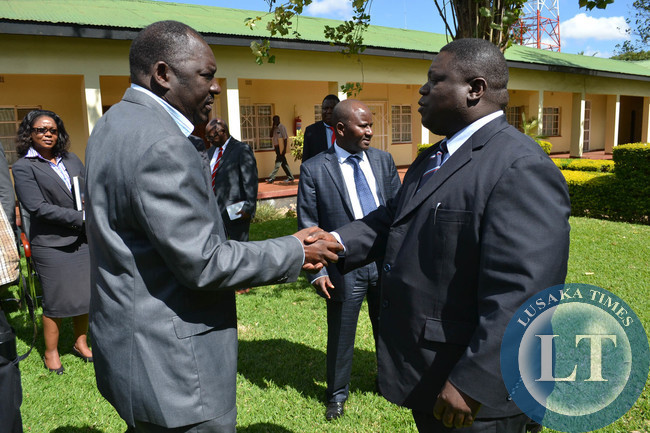 Twenty six people have applied for the vacant position of Chief Executive Officer at Zambia Railways, Board Chairman Davies Chama has revealed.
Mr Chama who is also PF Secretary General said in an interview that a Committee set up to scrutinise the applications will today meet to come up with shortlisted candidates.
Mr Chama said he is hopeful that the Board will finalise the appointment of a new CEO for the state railway firm soon.
'We want to conclude this process very soon. Infact, the Board mandated a Committee to go through all the applications, we received 26 applications for this post so we have to shortlist a few and see where we take the process further,' Mr Chama said.
He said the new CEO will be appointed purely on merit.
'You know, Zambia Railways is a strategic asset for this country, so we need to entrust it in the right pair of hands,' he said.
On June 1 2015, the Managing Director Professor Muyenga Atanga tendered a 90-day notice of resignation.