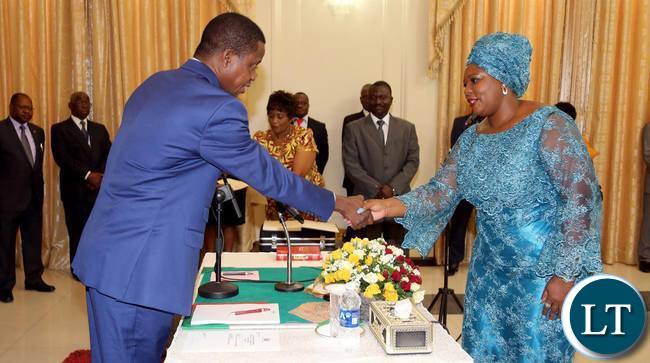 Energy Minister Dora Siliya has revealed that the vast Kariba dam will not be filled up even if Zambia and Zimbabwe record normal rainfall in the current rainy season.
Ms Siliya said the Kariba will take more than three rainy seasons for it to me filled up to normal capacity.
She said the rainy season which has just started will do very little to raise the water levels in the Kariba dam.
Ms Siliya was speaking Sunday evening when she featured on ZNBC TV's Sunday Interview programme.
The Lake Kariba dam stands 128 metres tall and 579 metres long on the world's largest man-made lake and reservoir by volume.
'I think we have reached a point where we need to be brutally honest with our people that this crisis will not go away tomorrow because even these rains we have experienced today (Sunday) in most parts of the country wont fill up the Kariba. We will not more than three years of good rainfall to fill up the Kariba.' Ms Siliya said.
She said Government has since intensified power imports from Mozambique and is speeding up processes to facilitate the construction of inland power generation sites around the country.
'We are currently spending colossal amounts of money on power imports and we are adding a further 100 Megawatts from Mozambique this December to cushion the problem but going forward we are concentrating on inland power generation through the construction of min hydro stations,' she said.