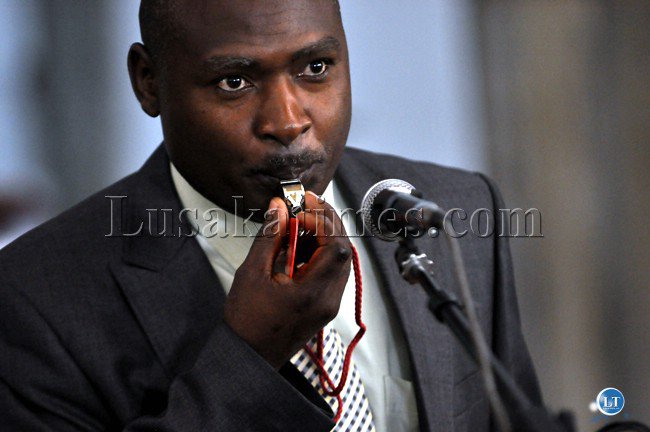 The ruling Patriotic Front has accused the UPND of devising a strategy to demonize the PF government and the Police by deliberately holding illegal public gatherings in order to attract the attention of the Police.
PF Central Committee Chairperson for Information Frank Bwalya said that the UPND is using this as a strategy ahead of 2016 in order to attract public sympathy whenever Police disrupt their illegal gatherings.
Father Bwalya told Qfm News by telephone that such schemes to demonize the government and the Police will not work.
Father Bwalya said that this was because it was also a fact that the Police are not stopping any political party from holding public gatherings or mobilizing ahead of next year's general election.
Father Bwalya noted that the Police were merely encouraging all political parties to follow the law, wondering why the UPND cannot follow the law when the party in power has been following the law.
Asked why it has been so easy for the ruling PF to mobilize as compared to other political parties, Father Bwalya said that it was a mere perception to assume that it has been easy for the ruling party to conduct party mobilization activities.