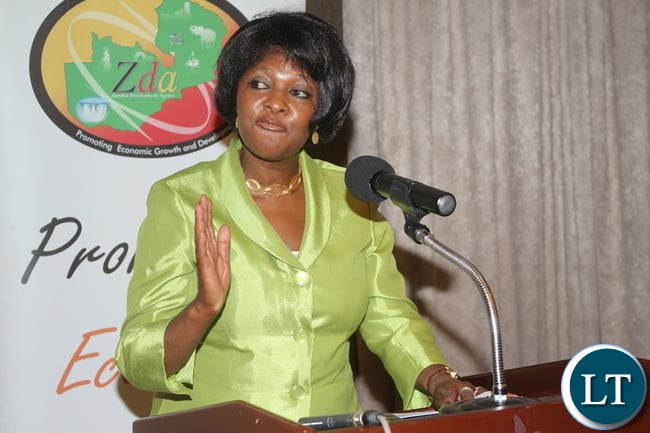 ZAMBIA has signed a bilateral trade agreement with Angola to increase trade between the two countries. The trade stands at US$8 million in exports and US$175,000 in imports.
The bilateral trade agreement will further exempt some products from customs duty.
Minister of Commerce, Trade and Industry Margaret Mwanakatwe, who signed for the Zambian government, said that the bilateral trade agreement will have a positive impact on the diversification programmes being pursued by the two countries.
This is according to a statement issued in Lusaka yesterday by Ministry of Commerce Trade and Industry permanent secretary Kayula Siame
Mrs Mwanakatwe said the agreement is designed to facilitate the expansion of trade between the two countries and further strengthen economic and political ties.
The minister said in Luanda during the signing ceremony last week that: "Synergies between trade promotion and investment promotion will be critical to harnessing the benefits associated with the implementation of the bilateral trade agreement."
She urged Zambian exporters to take advantage of the trade agreement and the Angolan market by ensuring that their goods meet international standards and to work with the Zambia Bureau of Standards.
"The Zambia Development Agency will be on hand to provide any facilitation the exporters will require to access the Angolan market," Mrs Mwanakatwe said.
Angola's Minister of Commerce, Rosa Escorcio Pacavira De Matos said the agreement will enhance trade, improve market transactions and the movement of people and goods.
Ms De Matos said the agreement will also foster public and private investments between the two countries.
The agreement is intended to make Angola one of Zambia's largest export markets and further create an opportunity for investment, competition and innovation for the private sector, thus, enhance job and wealth creation in areas such agriculture, tourism, energy and construction.
The trade agreement has provided a list of products that will be exempted from custom duty.
The agreement will further compliment other initiatives such as the development of the Lobito Corridor, which is aimed at renewal of the Benguela Railway Line which was commissioned last year.