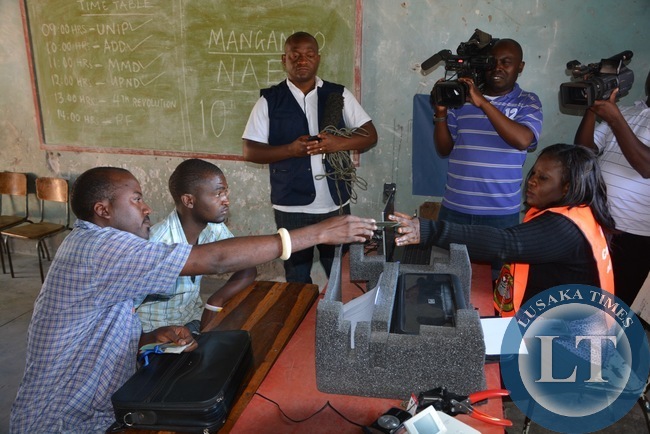 The announcement by the Electoral Commission of Zambia (ECZ) regarding the hike in nomination fees and the grade 12 certificate requirement for various elective positions have come at the wrong time, despite the country's need for improved quality of leadership.
WfC is of the view that the implementation of such requirements should have been gradual or subjected to a referendum for people to have a final say on matters that affect them.
Further, if the Bill of Rights was adopted through a referendum, access to education would have been guaranteed and would then eliminate the question of some sections of the population lacking a grade 12 certificate.
However, as things stand, many of the women, who form the critical mass will be pushed onto the side-lines of leadership because they have not been given ample timeframe and opportunity to upgrade their qualifications and meet the stated conditions by the ECZ.
It is common knowledge for families to take boys to school in place of girls when resources are few, while family property and wealth is in the hands of men and thus women in most cases are faced with poverty and this subsequently incapacitates them from vying for elective positions.
The fees for a presidential candidate have been revised from K10,000 to K75,000, for MPs from K500 to K10,000, for local government candidates from between K50 and K100 to K15000 and K2000.
Therefore, the implementation of the hiked fees in this year's election and school qualification will further worsen the situation while ultimately it will impact Zambia's democratic gain as a critical mass of our growing democracy will be left out of leadership due to highly inhibitive qualifications in the upcoming election.
In short, WfC is in agreement with the quest to improve leadership in the country but feels ample time should be given to the affected populace to prepare to meet the conditions. Further the constitution adoption process should have allowed the people to choose for themselves what they want and do not want as opposed to the manner it was adopted.
In saying the above, we urge the ECZ to revisit with immediate effect the implementation of the revised fees and the grade 12 certificate requirement in this year's elections. We urge them to implement the said in the next elections to allow citizens to commence preparation to meet the outlined conditions in the interest of protecting democracy.
Lumba Siyanga
Executive Director
Women for Change
5 February 2016
[Read 68 times, 1 reads today]