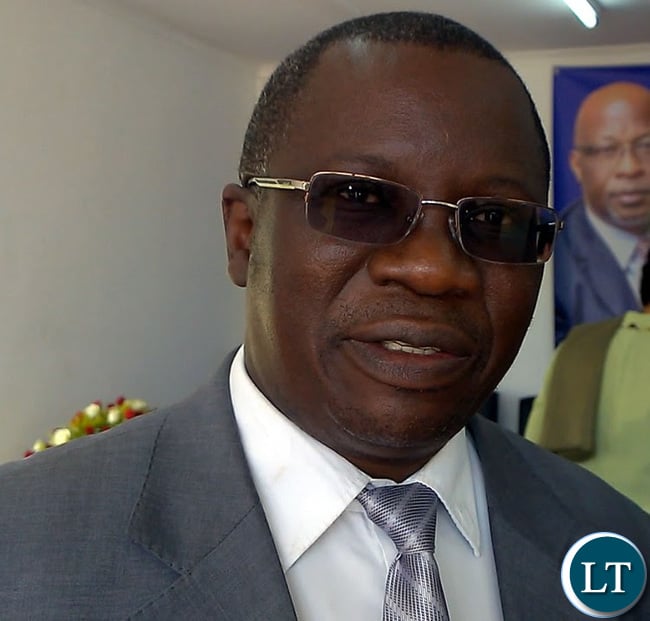 MMD National Secretary Mwansa Mbulakulima has disowned lawyers representing the party saying they were putting words in his mouth.
Speaking at a media briefing today Mr Mbulakulima said the lawyers did not consult him on any of the issues raised in the case were 3 MPs have sued him in his capacity as the CEO of the party.
Mr Mbulakulima said he has never seen the affidavit which was submitted to the courts and that the arguments pushed forward were too weak to have come from him.
He challenged the lawyers representing the MMD to tell him and the public at large were they met and what they discussed as he was sure that such a meeting never took place for them to be using his name in vain.
He said having been the one sued in his capacity as the CEO of the party, the lawyers representing the party should have his input before using his name in court and that the lawyers should review their source of instructions as it was clear that they did not get them from him.
On issue of factions, Mr Mbulakulima said he stands for a united MMD adding that expulsions and suspensions because that brings divisions in the party.
He explained that expulsions and suspensions are detrimental to the aspirations of the party and that as an individual he would not do things for political expedience because he would like to leave a clean name in the political arena of the country.
Mr Mbulakulima said he was for the convention and that the party constitution was clear on the matter and the courts will determine.
He said the continued infighting left the MMD with little time to mobilize and participate effectively in the forthcoming elections.
Mr Mbulakulima was reacting to reports that his lawyers had submitted the case in which Felix Mutati and two other members of parliament who petitioned the Constitutional Court for an order that the party's convention be held on or before April 11 be dismissed.
In a notice of intention to raise preliminary issues filed in court, Mbulakulima, allegedly through his lawyers Ellis and Company as well as J and M Advocates, stated that the petition by Mutati, Muchima and Chungu was irregular, misconceived and an abuse of the court process and that it should therefore be dismissed.