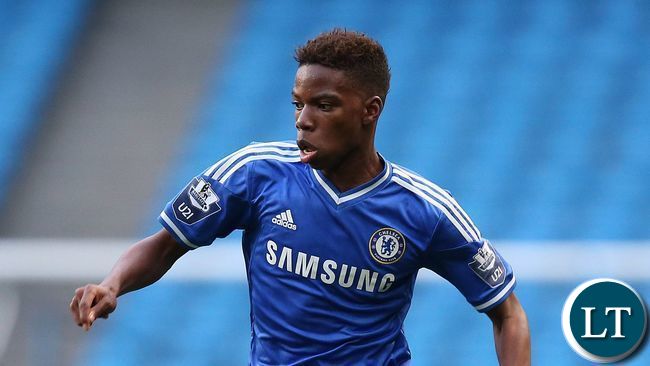 SPANISH side Real Betis midfielder Charly Musonda junior has rejected Zambia coach George Lwandamina's invitation for the 2017 Gabon Africa Cup of Nations qualifiers against Congo-Brazzaville.
And Charly's mother, Angela Musonda, and Minister of Youth, Sport and Child Development Vincent Mwale say it is the player's decision to choose the country he wants to represent.
On Friday, Lwandamina invited the 19-year-old attacking midfielder for the Red Devils clash set for March 23 in Ndola and four days later in Brazzaville.
Charly junior, who is a member of the Belgium under-21 national team, is also eligible to play for England.
According to hlnsport, Charly junior has rejected the call-up with his father, Charles Musonda, saying his son does not even have a Zambian passport.
His mother, Angela, has stated that the decision is up to the player himself.
"Kindly stop harassing me or Charles Musonda via inbox requesting to know if Musonda will play for Zambia. Maybe you mean well, but hey it's too much, Stop it!
"For your own information. He qualifies to play for Belgium and England too. But no one is bothering us from these two countries because they know that the decision is not theirs but the boy himself. Now twist this one as well if you are a hater. Go on," Angela posted on her Facebook page.
But Mwale, who recently met the family in England, supported Lwandamina's decision to invite the player.
Mwale said in an interview in Lusaka yesterday that he had a fruitful meeting with the Musonda family where they discussed among other things how the former national team midfielder could contribute to the development of football in Zambia.
He said both Charles and Angela are patriotic Zambians and Charly junior would play for Zambia if it was up to them.
"I support what Lwandamina has done to call Charly because as a country, we must show interest, that's number one.
Belgium is showing interest by sending their coach to watch him in Spain because he qualifies to play for three countries.
"Zambia, by virtue of his parents, Belgium by birth and England by the period he has lived there. So all of us must show inter-est," he said.
Belgium coach Mark Wilmots was in Spain three days ago to watch Charly in Betis' 3-0 win over Espanyol.
Mwale said Zambians should look beyond Charly and also consider his siblings Lamisha and Tika.